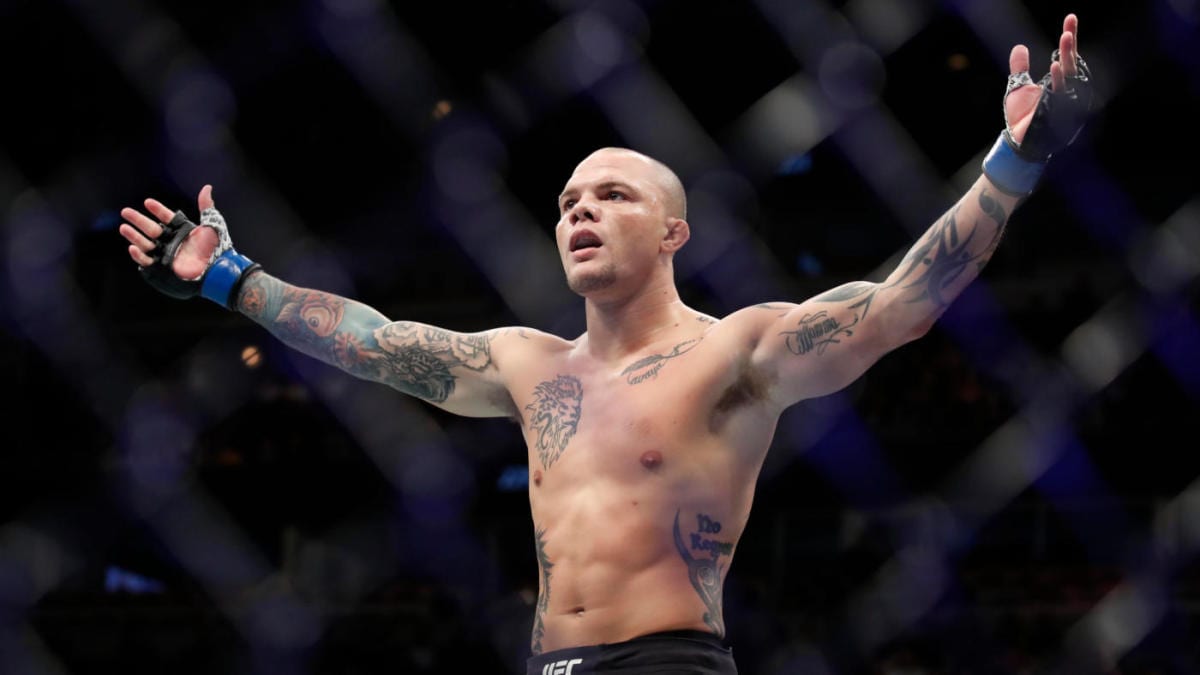 When someone like Anthony Smith, a veteran of nearly 50 professional mixed martial arts fights, has a problem with a corner placing their fighter in unnecessary risk, it is probably worth hearing him out.
Former light heavyweight title challenger Smith has long stated his opposition to what he sees as failures among coaches to stop a fight when it appears that their fighter is taking too much damage, or doesn't have a realistic route to victory, and he has reiterated this stance following last weekend's controversial fight between Rohskopf and Austin Hubbard which kicked off the UFC Vegas 3 card from the UFC's APEX Facility in Las Vegas.
As you will no doubt have learned by now, Rohskopf asked his cornerman Robert Drysdale to call off the fight no less than NINE times in between the second and third rounds but his coach refused to do so. The fight was only stopped when an official overheard Rohskopf saying this and determined that the fight should be stopped.
Drysdale has since defended his actions but Smith isn't buying it.
"It was frustrating to watch," Smith said to TMZ. "I think that the reaction from fighters and fans was more frustrating. I think that the reaction from fighters and fans was more frustrating.
"I get it, the kid is young, he's facing adversity possibly for the first real time in his career. He thinks he doesn't have it or maybe he needs encouragement. But I believe he asked out 9 times! This isn't goddamn Bloodsport!"
Smith has also previously stated that he wouldn't allow any members of his team to throw in the towel on his behalf, but suggests that when a fighter says that they want out of a contest then their wishes must be acted upon.
"Not all of us think the same," Smith elaborated. "Not everybody is me. It's just different. He's a young kid and he wanted out, get him the fuck out of there! He wanted to go home. He said he didn't have it. He said he didn't want to do this any more.
"That's different from just being down on yourself and needing a pick me up. That's way deeper than that. And then to see fans and other fighters stood behind Drysdale? Listen, I respect Drysdale as much as anyone in the game. That guy is a pioneer in the jiu-jitsu world, I'm a huge fan of his. But, he messed up. He messed up. That needs to be said.
"If you say I want out, and I want to quit. That's your decision. You should be allowed to do that. Whether or not he was afraid that his fighter was going to regret it after that, that's another deal. That's on him. I don't think that's Drysdale's spot."
Comments
comments