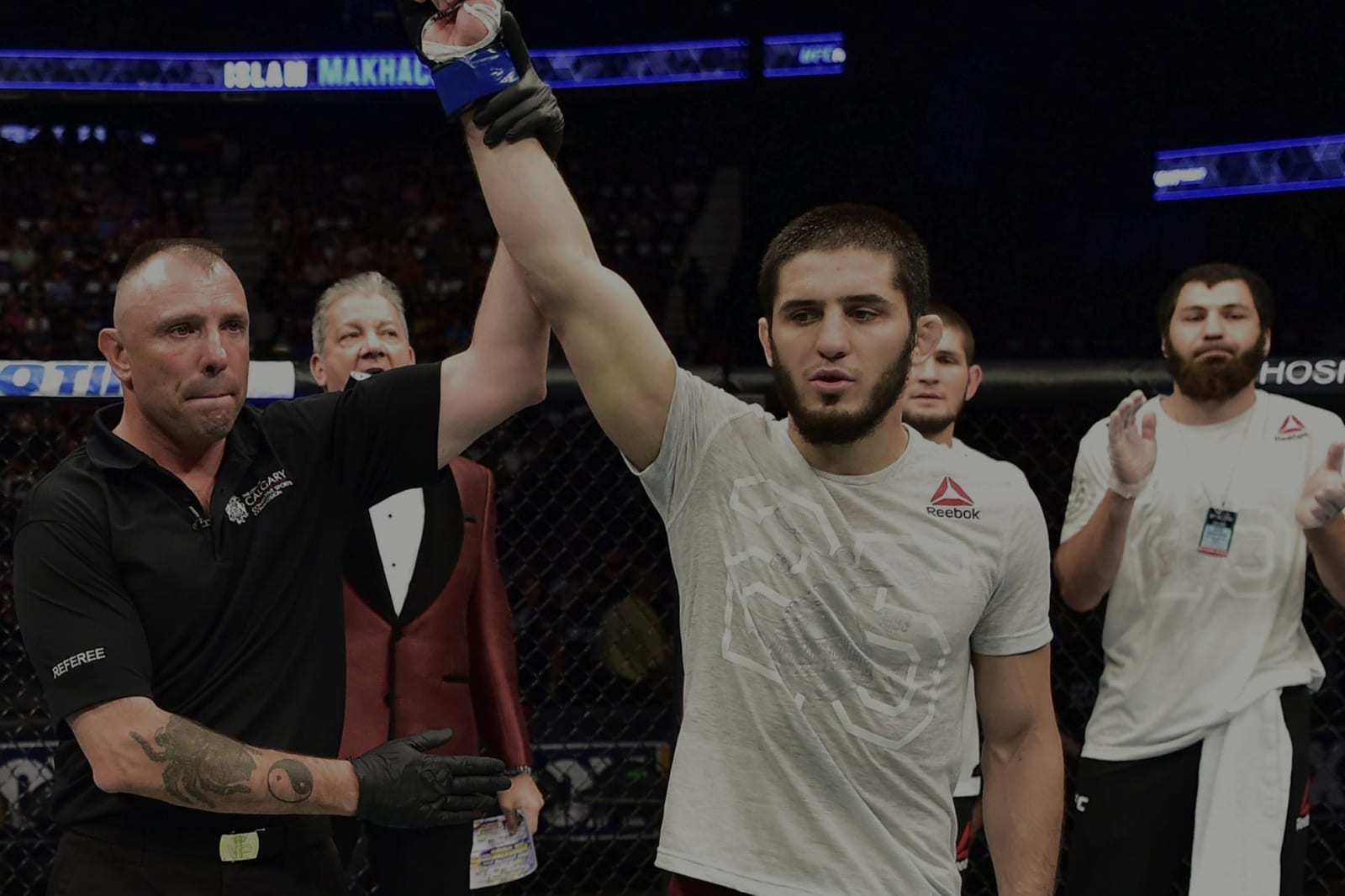 The UFC are scrambling to source a replacement fighter to face former lightweight champion Rafael Dos Anjos in this weekend's main event fight at the UFC Apex in Las Vegas amid reports that Islam Makhachev was forced to withdraw from the event. 
News of the withdrawal was first reported by ESPN, though no reason has been given for the Russian fighter's removal from the card. This marks the second time in the span of a month or so that a fight between the two has fallen apart after Dos Anjos was forced to withdraw from a scheduled bout on 'Fight Island' last month following a coronavirus diagnosis.
Dos Anjos took to social media after being made aware of the news to challenge UFC newcomer and former Bellator champion Michael Chandler to step in to fill the gap atop this weekend's fight card.
I wish @MAKHACHEVMMA a speed recovery. Looking for a new partner to dance. Looks like @MikeChandlerMMA is ready to go. Your move!

— Rafael dos Anjos (@RdosAnjosMMA) November 9, 2020
"I wish [Makhachev] a speedy recovery," Dos Anjos wrote. "Looking for a new partner to dance. Looks like [Michael Chandler] is ready to go. Your move!"
Chandler, 34, is still waiting for his first fight booking in his new home but was listed as a stand-by fighter for last month's UFC 254 world title fight in Abu Dhabi. While his services weren't required on that occasion, Chandler is thought to be among the UFC's consideration for the title picture at the summit of the UFC's 155-pound division — and a fight with former champion Dos Anjos would certainly put him in the position to confirm that.
Dos Anjos, meanwhile, is set to return to the lightweight division after an eight-fight stint at welterweight where he fought some of the division's standouts such as Kamaru Usman, Colby Covington, Leon Edwards and Robbie Lawler.
**Update**
Makhachev has provided an update on the reason for being pulled from the fight, revealing on social media that he was suffered from what is believed to be a staph infection.
"The only thing that calms down is that we cannot get away from what has been prescribed," Makhachev wrote via translation by BJPenn.com. "A lot of time and effort was spent on this fight, I was in peak shape, but as soon as I started to lose weight and the immune system began to weaken, I caught an infection that would incapacitate me for at least a month in this camp, our team had already encountered this infection more than once and many had to cancel your fights. This year was difficult for my career, a lot of fights were canceled but I promise you I will go all the way to this belt no matter what it takes".
Michael Chandler, meanwhile, has distanced himself from a short-notice fight with Dos Anjos this weekend, responding to a fan on social media by saying that he has "other plans" and won't be competing in Saturday's main event.
Comments
comments