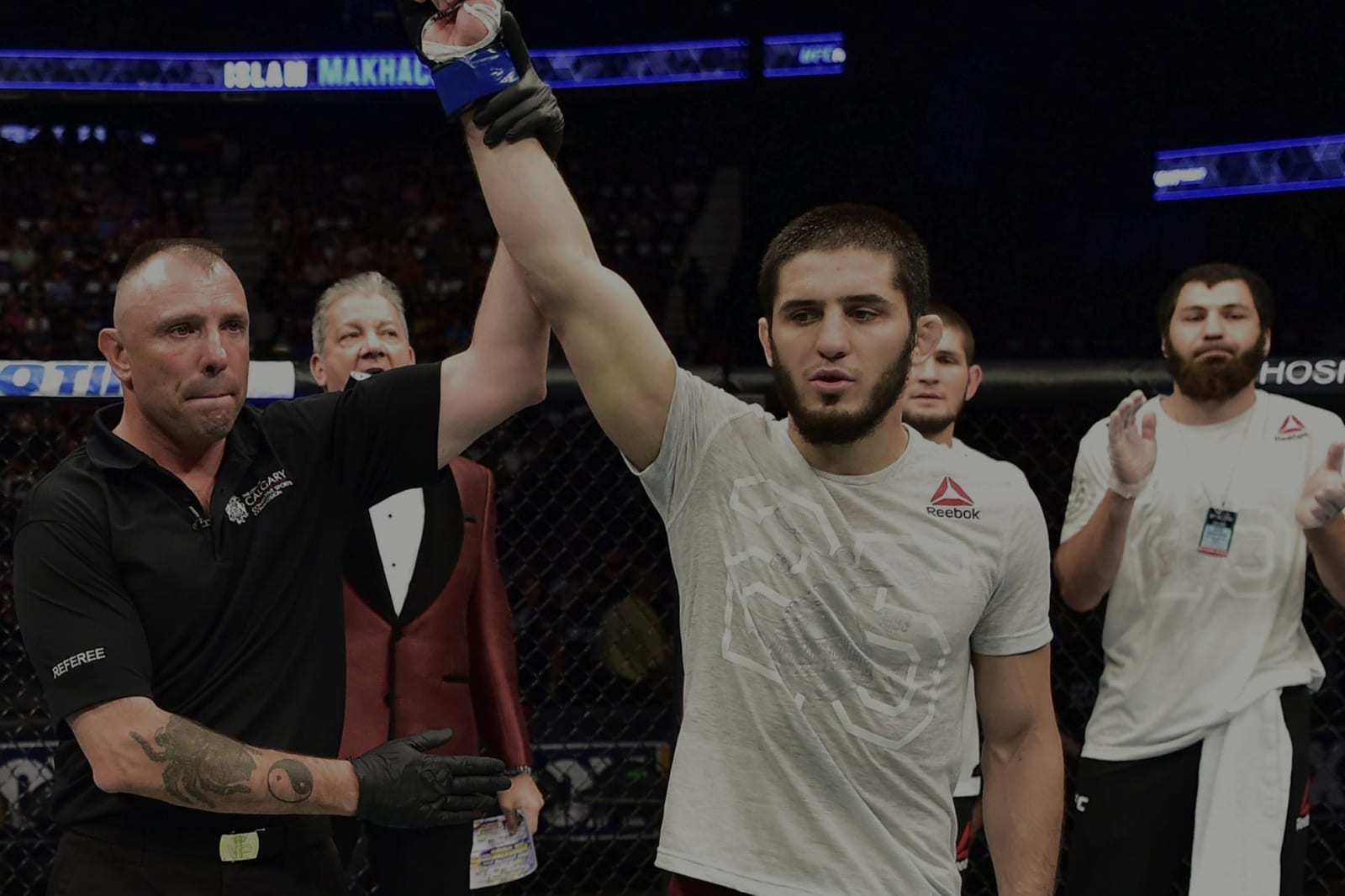 Could it be two champion vs. champion fights for Islam Makhachev in sucession?
The UFC's 155-pound champion remains without a fight booking, more than five months removed from his razor-thin decision victory against featherweight champion Alexander Volkanovski in Perth last February and while several contenders are currently jockeying for position in the UFC's shark-tank lightweight fold (including Volkanovski), the Russian fighter has tested the waters for a move up to welterweight to challenge Leon Edwards.
Makhachev is expected to feature in the UFC's return to Abu Dhabi slated for late October, though it remains unclear who his opponent might be — particularly given that Charles Oliveira has said he will not be able to fight until November or December. And if there is no clear contender, especially with Volkanovski potentially unavailable due to undergoing minor surgery to repair an arm injury, the champion says that he wants to add another gold belt to his collection.
UFC Abu Dhabi, October 21st
Makhachev vs Edwards
What do you think? @ufc @espnmma

— Makhachev Islam (@MAKHACHEVMMA) July 18, 2023
Edwards last fought in March, scoring a majority decision win against Kamaru Usman to make it two wins in a row against the formerly dominant 170-pound champion — but it seems clear that Makhachev has identified a path to victory apparently outside the reach of Usman.
The Briton, who owns the longest unbeaten streak at 170-pounds (12 fights), is also without a fight booking but UFC officials are attempting to arrange a fight between him and Colby Covington later this year.
"He's definitely at the top of the list as far as who's next," Edwards said of Covington in May. "I just want to fight him because I don't like him so that will be even more fuel for me in training. I think he's a weirdo. He's an alright fighter. But look at his resume compared to my resume.
"He hasn't beaten anyone in the top five, he's fought people at the back end of their careers and his last five fights are win-lose-win-lose-win, it's not consistent."
Comments
comments