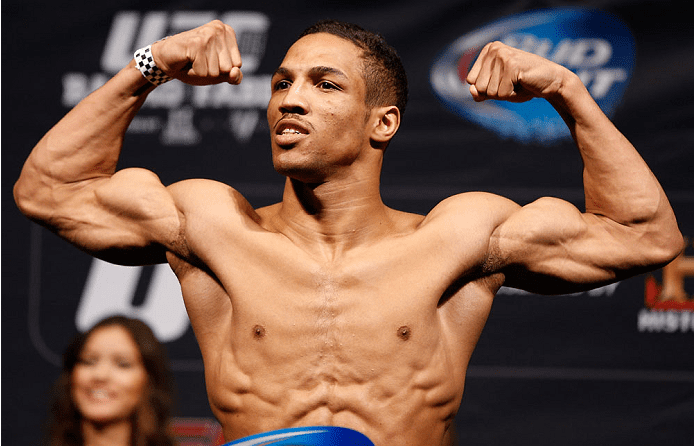 Well, it's on… even if things got a bit stressful.
At the UFC 216 weigh in's this morning, Kevin Lee initially missed weight for his UFC interim title fight against Tony Ferguson. Lee was supposed to make 155-pounds, but instead initially hit the scales at 156-pounds. In title fights, there is no pound allowance.
He was then granted another hour to lose the extra pound, at which point he returned and successfully hit the 155-pound mark, passing it and weighing 154.5-pounds.
It will cause UFC fans and bosses alike to breathe a sigh of relief.
Should Lee have missed weight, it would have been an insane call back to UFC 209, where another Ferguson opponent had weight issues at the last minute. In what was also supposed to be an interim title fight, Khabib Nurmagomedov was hospitalised from a terrible weight cut on the day of weigh ins, leaving Ferguson left without an opponent (and title opportunity).
This time around though, Ferguson's opponent has managed to get their way past the scales successfully, and all things going well, tomorrow's main event should remain intact.
Comments
comments