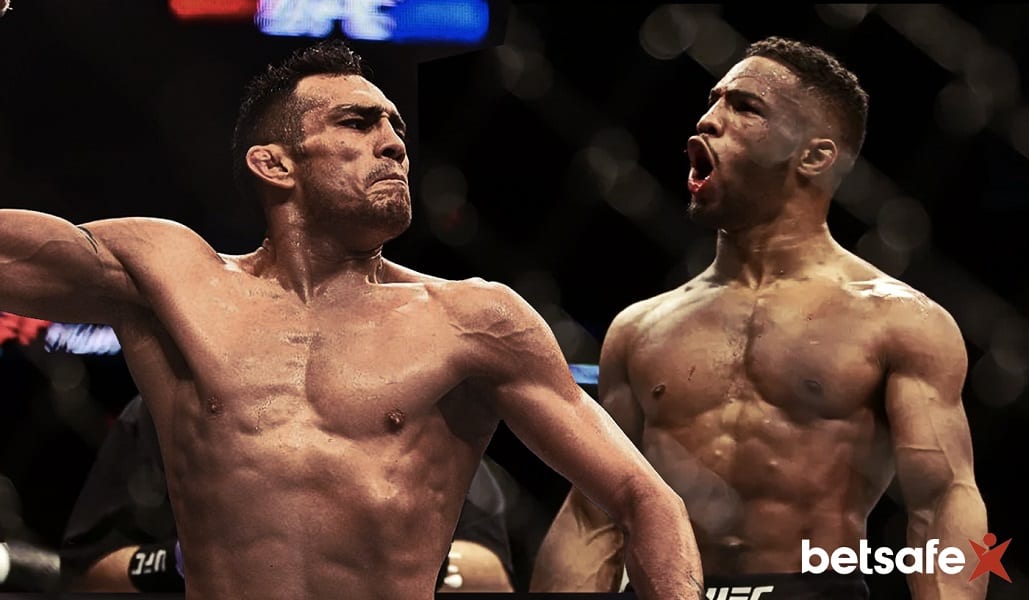 Kevin Lee has — as yet — not made weight for Saturday night's UFC 216 and his UFC interim lightweight title fight with Tony Ferguson.
Today in Las Vegas, Nevada, all fighters were required to hit the scales by 11:00 a.m. to make their bouts official. Lee was supposed to make 155-pounds, but instead hit the scales at 156-pounds. UFC title fights do not allow the extra pound.
Nevada State Athletic Commissioner Bob Bennett stated in the immediate aftermath that Lee would (providing he received a doctor's okay) be granted an hour to lose the pound.
It's a stunning turn of events, and for Ferguson a bitter reenactment of early 2017. Fans will remember that in March of this year, Ferguson was set to face Khabib Nurmagomedov, also in an interim title fight. Infamously, Nurmagomedov never made it to the scales, and instead was left hospitalised by a brutal weight cut.
Following that fight's fall through, much attention was placed on a UFC segment in which Nurmagomedov ate tiramisu. In an even more stunning parallel, Lee himself joked at the open workouts that he had eaten tiramisu this week.
As of yet, Lee-Ferguson has not been scrapped, but fans will be waiting with baited breath to see if Lee can lose the pound to get the fight confirmed.
This story is ongoing.
Comments
comments