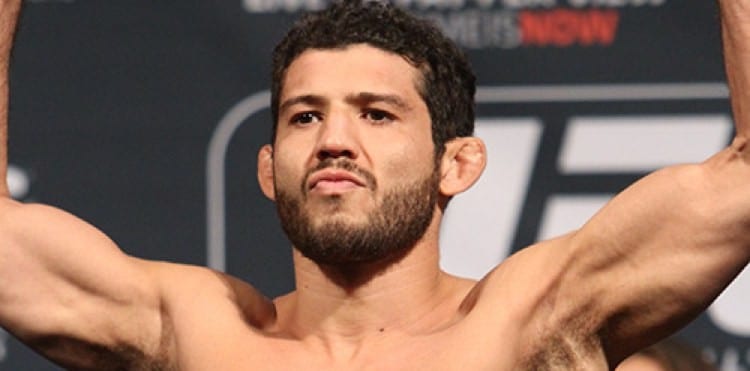 Former Strikeforce lightweight champion Gilbert Melendez has reacted to the news that he was issued with a two-year ban from USADA for failing a drug test by saying that he was tested and received the sanction AFTER being released by the UFC.
Melendez, who had previously failed a test in 2015 after being found to have exogenous testosterone metabolites in his system, arrived in the UFC in 2013 after dominating Strikeforce's 155-pound fold for several years but went just 1-6 in the UFC after being handed a murderer's row of opposition including the likes of Benson Henderson, Eddie Alvarez, Anthony Pettis and Edson Barboza.
His last performance, a unanimous decision loss to Arnold Allen last July, was his final bout for the UFC and he says that the USADA tests which came afterwards are moot because he is not seeking any UFC competition.
View this post on Instagram
"I'm an inactive fighter," Melendez said in an interview with ESPN. "I was released from the UFC before this test was taken. I believe [USADA] has no jurisdiction over me. I'm a private citizen and it's no one's business what I'm putting into my body at that point."
Melendez says that his sanction only applies to the UFC and he remains eligible to compete for other organisations, and to corner teammates in the UFC but he says that has most likely competed for the last time and is focused on "recovering my body".
"In USADA's release, I believe they failed to recognize that all the arbitrator awarded them was that I can't fight in the UFC for two years — which I wasn't going to do anyway, because I was released."
Comments
comments