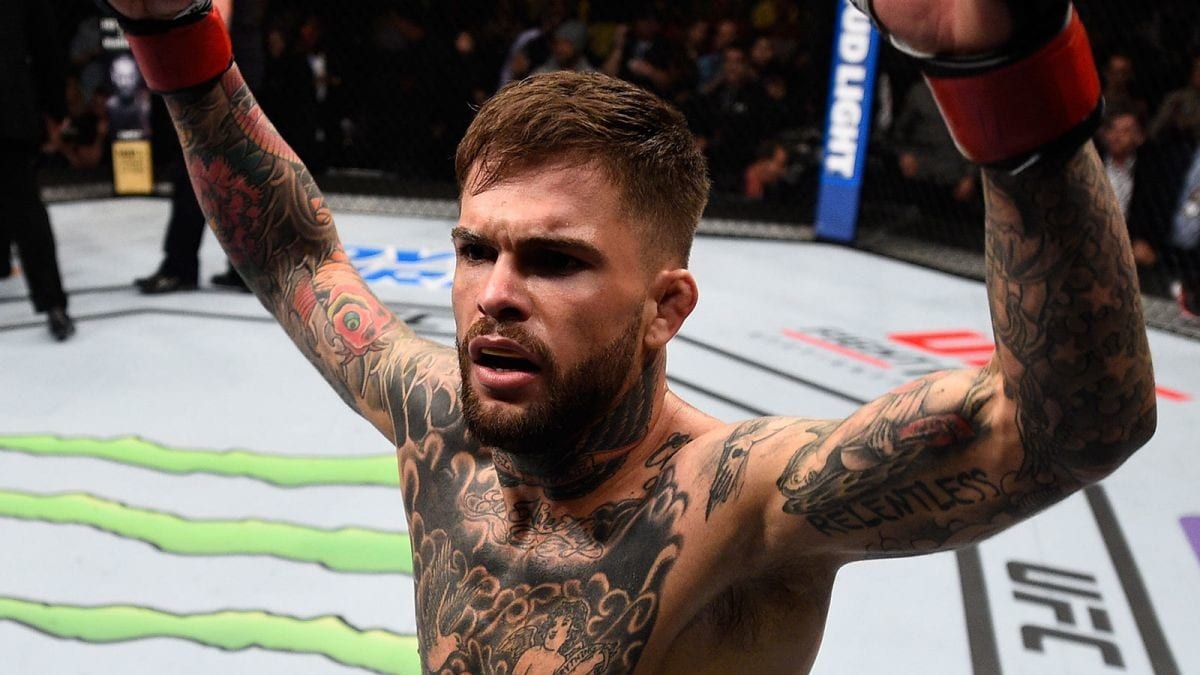 Not so long ago, Cody Garbrandt was on top of the world.e
In late 2016 he won the UFC bantamweight championship with a sensational performance against Dominick Cruz in which he flustered and frustrated the longtime 135-pounds standard-bearer through five rounds en route to a unanimous decision win and his first world title.
The performance against Cruz — which showcased outstanding boxing and footwork — suggested that he might well sit atop the bantamweight division for quite some time, but then came two stinging defeats in his rivalry with former friend and training partner T.J. Dillashaw.
A third defeat on the bounce came in his next bout, a firefight with Pedro Munhoz before he rebounded with a 'Knockout of the Year' contender win against Raphael Assuncao but Garbrandt again suffered defeat last weekend in a tough loss against Rob Font.
And this recent form, where he has lost four of his last five, has left Garbrandt to reflect on his recent form in a video post to social media.
View this post on Instagram
"Rob was the better man today," Garbrandt said, via MMA Fighting." I just feel like I was fighting myself in there, battling myself, and I'm not taking anything away from him, congrats on his camp. First and foremost, thank God for keeping us both safe in there. A lot of positives come from this, brush it off, and get back with my coaches and teammates.
"We're still striving to be the best and be the world champion. Sometimes there's adversity that comes along in your dreams and makes you work harder, makes you realise what needs to be done, and makes it that much sweeter climbing up the mountain.
"I'm just really thankful," he added. "I wanted to come on here and just tell you guys how much I appreciate and love your support. It's very appreciated. I'm trying to fight my heart out for you guys. Thank you."
It remains to be seen exactly what will be next for Cody Garbrandt but it seems clear that he will have to look a little bit further down the rankings ladder for his next opponent as he attempts to galvanise his stuttering fight career.
Comments
comments