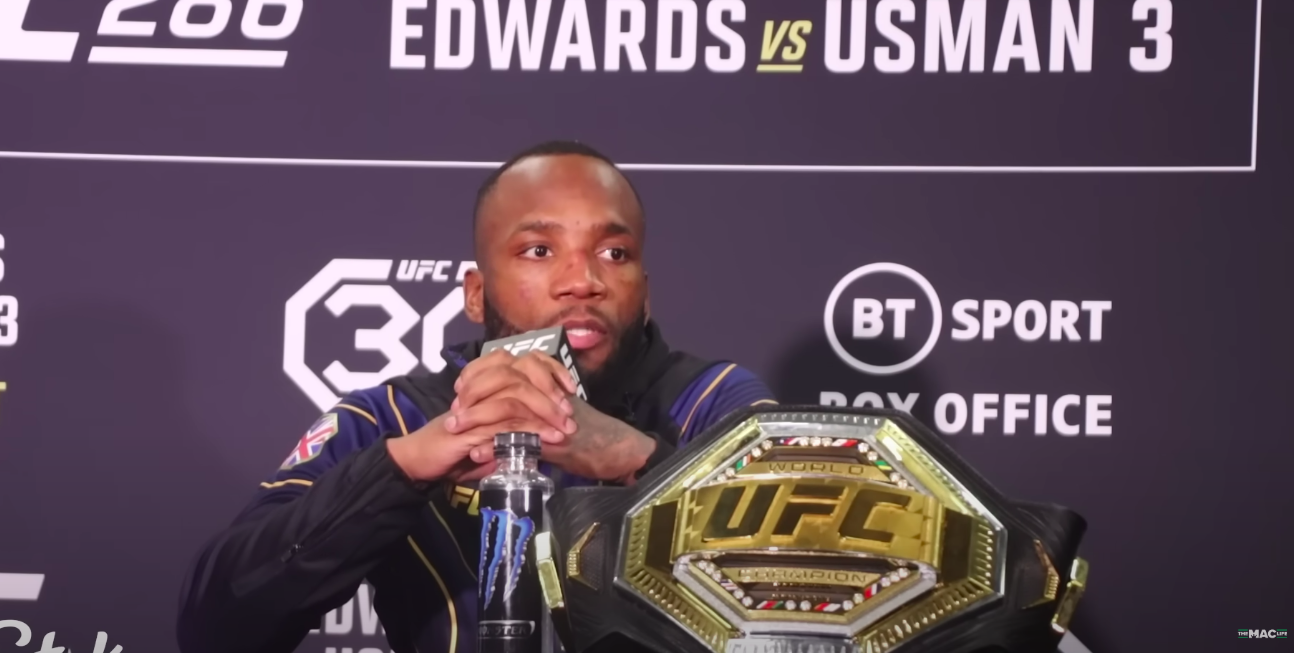 Colby Covington's work trip to London last weekend shouldn't be enough to let him skip the line of welterweight contenders, says champion Leon Edwards.
Edwards underscored his supremacy at 170-pounds, scoring his second successive win against Kamaru Usman in Saturday's UFC 286 main event — and while this one wasn't quite punctuated by the stunning knockout that the last one was, Saturday's showing was arguably more impressive given that he successfully shrugged off the challenge of the former pound-for-pound number one fighter for the majority of five rounds in The O2.
Covington, though, was on hand as a backup fighter, and even weighed in on the eve of the event, but Edwards says that he has his eyes on other challenges ahead of what will be his second title defence — despite Dana White telling the media that Covington is the next man up.
"I don't know how that makes sense," Edwards said of Covington to the media in London, including TheMacLife. "He hasn't fought for over a year and a half. Sat out, not injured, I just don't get how he just slides in for the world title shot when there's other guys in the division that's been active, been fighting, didn't sit out.
"Like I said, I'm the king now. I've earned my way. I feel I should decide who's next."
Indeed, there is one name that frequently comes up when discussing Edwards — and it all stemmed from an altercation in that very same venue all the way back in 2019.
"If we go pay-per-view wise, I'd probably go if [Jorge] Masvidal beats [Gilbert] Burns, that's the fight to make," Edwards explained. "If you're going pay-per-view wise but I just don't see how Colby sits out for a year, not injured and then just slides in for a title shot when I had to win 12 fights to get there.
"When I was trying to get my title shot, they're always saying who is he and I don't know who he is and now I'm the king. Now he's allowed to just jump the line and just jump straight in? Like I said, I'm the king now. I'll decide who's next."
Comments
comments