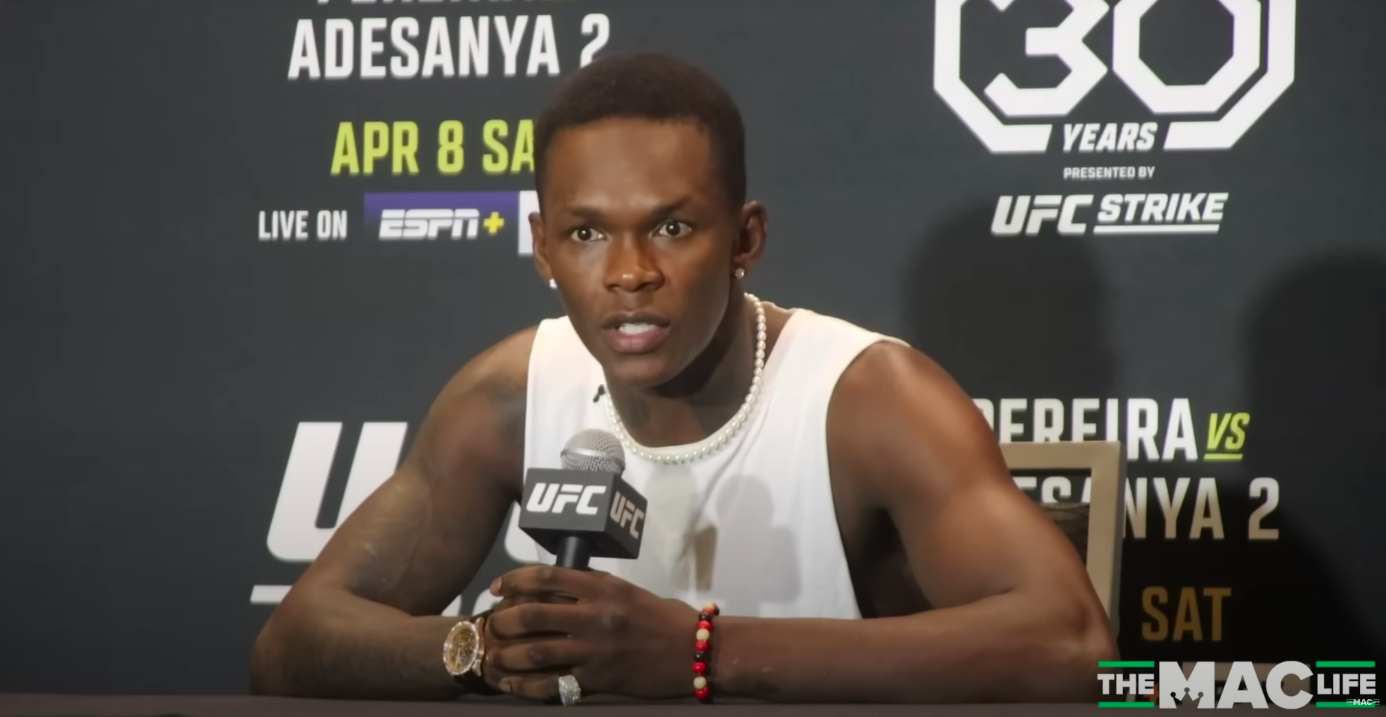 Israel Adesanya is cutting an intense figure ahead of his UFC 287 main event appointment with Alex Pereira.
Adesanya, the former UFC middleweight champion, surrendered his 185-pound world title to the Brazilian inside the iconic Madison Square Garden last November in a fight in which he threatened to score an early, first-round stoppage before falling to an intense onslaught late in the fight's final frame. This was a blueprint to which Adesanya has become accustomed, after dropping two prior bouts to Pereira in a different combat code, kickboxing, both of which might have gone the other way had the chips fallen in a slightly different manner.
Given the weight of history on this particular rivalry, Adesanya says that it is time to show why he believes he is the superior fighter and to take full advantage of opportunities presented to him in the cage.
"For me, this fight, I feel like the underdog," Adesanya said to the media, including The Mac Life, in Miami, Florida on Wednesday. "I feel like everyone's counting me out. I feel like because of the results of the last fight, people are like goldfish memories. They forget what I've done in this game. They forgot who I am. It's time to remind people how great I am."
And after so long spent as the champion at 185-pounds, Adesanya says the crosshairs are now longer affixed to his back.
"Honestly, I'm the hunter now," he explained. "I've just been hunting, in every sense of the word, and I'll make sure when it's time to fight, I'll hunt him down. My target's straight on him, nothing else. Anything else, not even him after this, I don't care. I'm focused on right now.
"Imagine what if I get it done. What if I get it done better than he's ever done it? What if I butcher him and beat the f*ck out of him? Because I always do, but just ramp it up now and I don't let him get any breath and I take him out, I put him on his back. We'll find out. I do all this sh*t and beat his ass, do some damage to him, it's like, wow — amazing. Like I said, I don't keep score, I settle them, and he who laughs last, laughs best."
Comments
comments