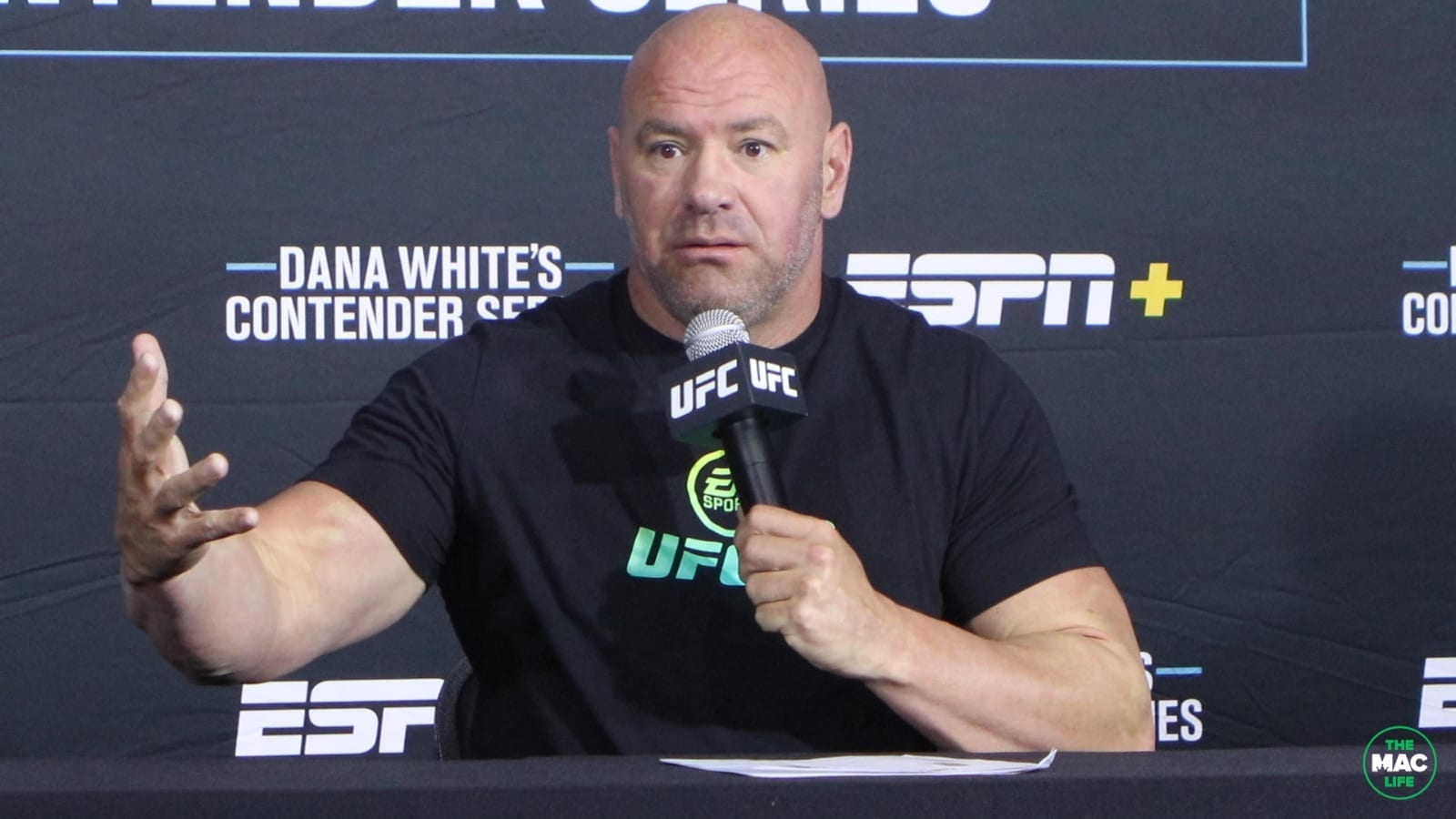 Dana White has long said that he will be the first major sporting figure to emerge from the Covid-19 pandemic to hold large-scale events in front of fans, and he may have finally got an opportunity to do so.
It has been a full year since the UFC held an event in front of a capacity crowd (save for a few thousand at the recent 'Fight Island' events) but amid news that Texas governor Greg Abbott had lifted the mandatory mask mandate and told businesses that they can open at full capacity — and White says that he has already begun discussions with Texan venues regarding upcoming UFC events.
"Yes, as soon as the governor of Texas said that, I called," White said to the media ahead of Saturday's UFC 259 card. "Dallas said no and I'm working on Houston. We'll see if we can get Houston done.
"I want to go to Texas ASAP. I'll go in the next two, three weeks. I'm ready to roll. We'll be first, we'll open this thing up, we'll sell it out and be on our way."
However, with only 13 percent of Texans having received a Covid-19 vaccine to date several of the state's professional basketball teams announced that they will be carrying on with Covid prevention methods regardless of the governor's new mandate.
White, though, sees this as an opportunity to emerge from the most unusual year in the organisation's history — and maybe even as soon as later this month.
"Could be. We'll see what happens," White said of moving UFC 260 to Texas. "I'm ready to go. I'd move this one if we could. I told everybody, when this opened up that I would be first and we would go first and we will. If we could do it, we'd do it."
UFC 260 is set to take place on March 27 and will be headlined by a heavyweight title matchup between Stipe Miocic and Francis Ngannou.
Comments
comments