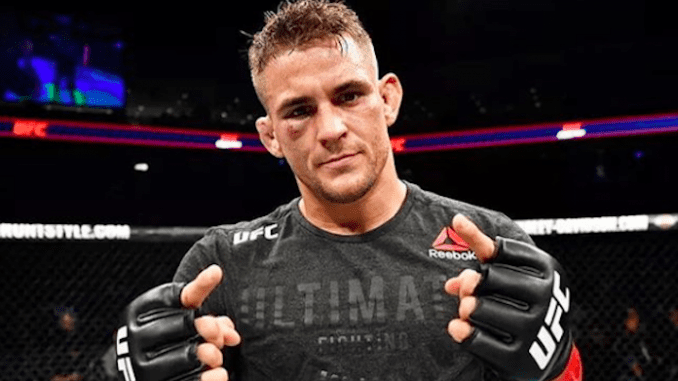 It is a fight that makes sense at the business end of the UFC's light heavyweight division and Dustin Poirier says he is more than willing to fight Tony Ferguson — so long as the bottom line makes sense. 
Poirier returned to the win column this past June, coming out on top in a fast-paced five rounder with Dan Hooker in a fight which went some way to erasing the disappointment of his third round submission loss to Khabib Nurmagomedov the previous September.
With the next UFC lightweight title bout already decided and awaiting a conclusion, Poirier is angling for a way back to championship contention and the best way to do so, most would agree, is directly through Tony Ferguson.
'El Cucuy' suffered his first defeat in eight years against Justin Gaethje in May and is plotting his own similar path back to a title bout, with a presumptive fight with Poirier seeming like just as attractive an opportunity.
View this post on Instagram
So, what's the hold up?
"I'm in," Poirier said to ESPN late Wednesday. "I just need to be compensated if they want this fight. Simple as that. I'm a prize fighter and the prize needs to be right."
Talks between all three parties have been ongoing with a reported October date the target, but with the clock ticking it remains to be seen if an accord can be reached in time.
Meanwhile, ESPN also stated that should Justin Gaethje withdraw from his upcoming bout with Nurmagomedov, Ferguson would be drafted in to the fight. Poirier, though, would replace Khabib in the hypothetical scenario.
Comments
comments