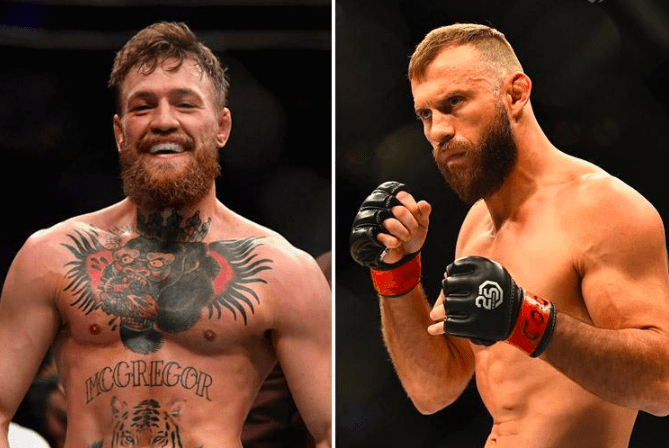 Although he has a fight on tap against Alexander Hernandez in less than a month, Donald 'Cowboy' Cerrone says that he and Conor McGregor could well be in line to meet in the cage sooner rather than later.
Cerrone will return to the lightweight division for the first time in three years against Hernandez on the UFC's January 19 debut on ESPN+, potentially paving the way for a meeting with McGregor at 155-pounds — a fight which had been rumoured in the press in recent weeks.
"I think [McGregor's] side is interested in it, I know I'm very interested, and for the UFC, that's a money fight," Cerrone said to ESPN.
"By no means am I overlooking Alex. I'm focused on getting through him, and Conor is potentially what's next. I don't see why he would turn the fight down. I'm interested to see how it all plays out. I'm pretty sure Conor and I will be meeting in the Octagon soon."
Cerrone's return to the lightweight division, where he has had difficulty making weight in the past, will have to be navigated before any potential fight comes to fruition. Cutting weight is often said to be harder as athletes increase in age. Cerrone turns 36 in March.
"I weigh 175 pounds right now, and I've hired a full-time chef," Cerrone said of his upcoming approach at 155. "used to just starve myself and cut 20 pounds the week of the fight."
McGregor's next move in the UFC remains unclear, though recent social media posts indicate that the Dubliner is keen to get back to work as soon as possible.
Comments
comments