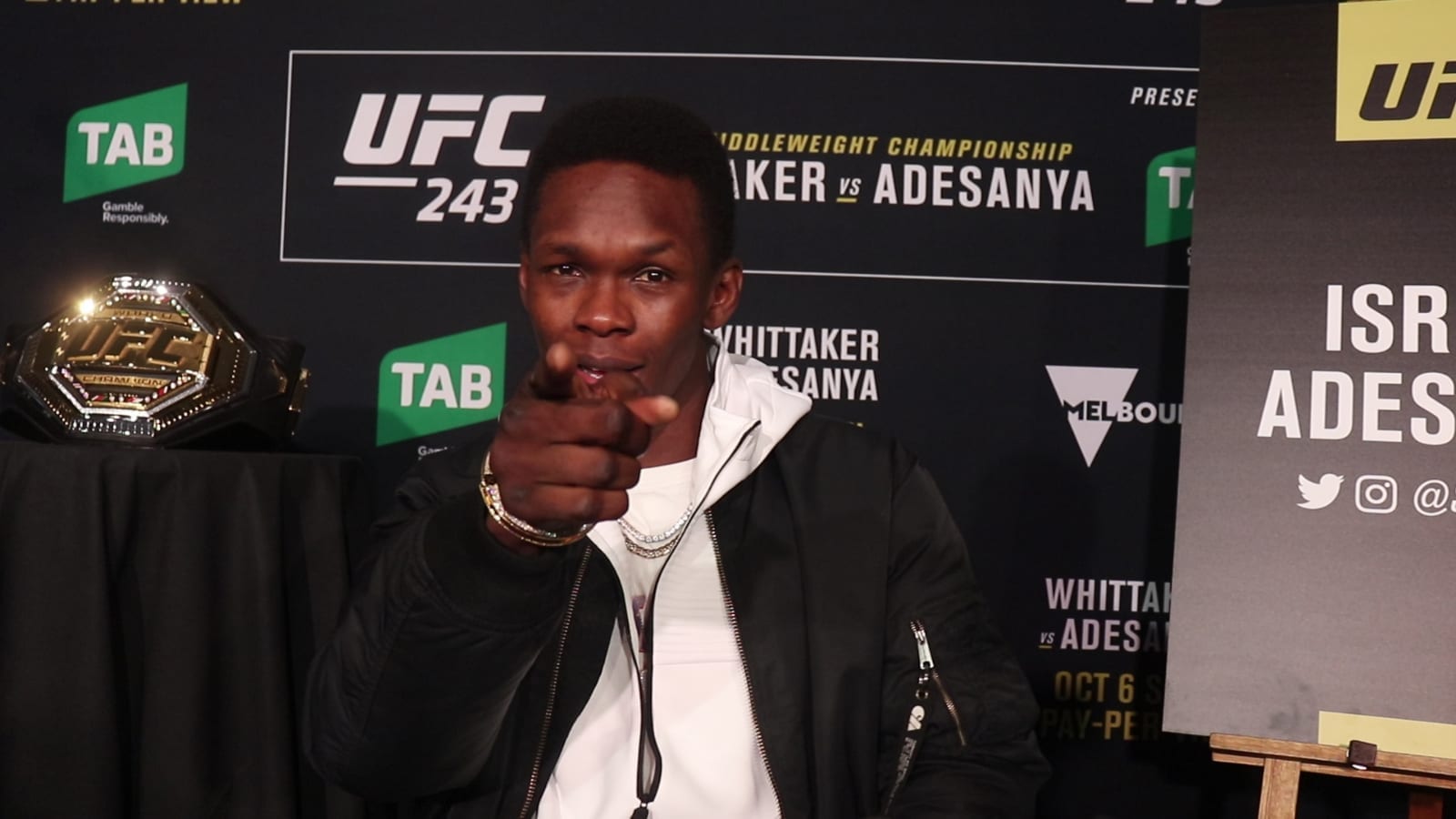 UFC middleweight champion Israel Adesanya made sure that he had his voice heard during a rally in his native New Zealand amid the Black Lives Matter protests which are currently taking place across the globe following the death of unarmed African-American man George Floyd in police custody in Minneapolis last month.
Rallies have been taking place at major cities across the world as more and more figures continue to speak up about the scourge of police brutality, and speaking outside the US Embassy in Aukland Adesanya added his voice to the chorus.
"I'm pissed off," he said. "Wait. Hold up. How many of you walk into a store and have to put your hands behind your back just so they don't think you're stealing? How many of you walk down the street and have to kind of smile and try to make you see the person who already is scared of you, you make them feel comfortable?"
Despite his status as one of his country's top athletes, Adesanya said that he still feels the type of racial tension in his homeland which is currently boiling over in the U.S.
The CHAMP @stylebender addresses the Auckland #BlackLivesMatter march earlier today. GO OFF KING 👑 pic.twitter.com/8q7Rs3uGK2

— ISOALATION 2020 ☣ (@isoakavakimotu) June 1, 2020
"I just moved to a spot," he explained. "I'm at the top. I go in the elevator, three times already I've had to have racist, scared white people jump when they see me, so I smile at them. So now I gotta go to the side and let them walk through just so they don't get scared when they see me.
"Why? Because I'm black. Just because I'm black. What did I do? I didn't have a choice. If I had a choice, I'd still be black."
Adesanya also paid tribute to the white members of the crowd, saying that solidarity is crucial in overcoming situations like this.
"We've been talking for so long. We've been marching for so long. But it's not about us now," he explained. "Shout out to all the white people, all the people of different races being here, because we need you. We need you to speak up. We need you to say something, because… I'm sick and tired of seeing those faces get killed because, guess what? I see myself in them. And it's heartbreaking, man. I'm p*ssed off."
Comments
comments