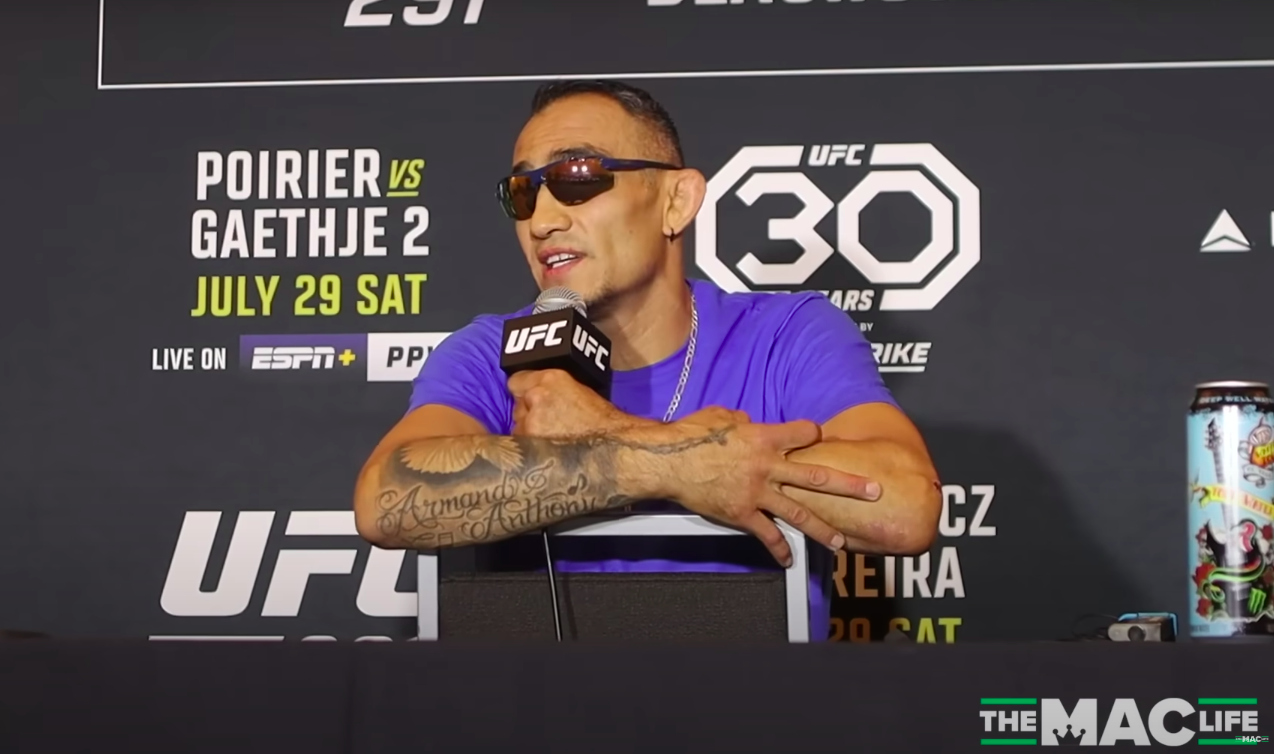 Tony Ferguson's UFC career has been night and day over the course of the past decade. 
Between 2013 and 2019, 'El Cucuy' wracked off a 12-fight win streak which saw him dispatch a range of contenders from Rafael Dos Anjos to Kevin Lee to Donald Cerrone but in the past couple of years, the results have nosedived into a five-fight skid of defeats — including the only three occasions that Ferguson has even been stopped inside of a UFC cage.
But ahead of his latest fight this weekend against fellow veteran Bobby Green, Ferguson opened up on how the pandemic affected his performances and said that he still sees himself as a viable contender for the UFC lightweight title once he puts a few wins back together.
"I'm not used to losing," Ferguson said to the media ahead of his UFC 291 date with Green in Salt Lake City, Utah. "I'll show you guys. I've been competing in sports since I was maybe four, five. I've been competing in sports for 30 plus years at the highest level. I'm talking about state championships, and football, baseball, wrestling national championship.
"Man, you get burned out," he added. "Pandemic. It took a full pandemic for me to lose my 12 fight win streak. Not angry at it, but I had to fire some coaches,. I had to fire some people. Because I was trying to get them back, and they weren't good for me. It was toxic. It was toxic to me and I didn't realise it. I can go and reiterate some things, but I won't. What I'll say is my focus is back."
Ferguson, who will turn 40 on his next birthday, is inarguably closer to the end of his career than he is the start — but said that despite his advancing years he still feels he is in him prime as a competitor — something he predicts will be obvious when he squares off against Green this weekend.
"I feel at this time in my life that I'm just barely hitting my prime, which is crazy," Ferguson said.
"One of my coaches, Juan, earlier we were doing mitts between interviews and I told him, 'I've been getting up early and I just have to lay down. I know I have to lay down.' I got up and I did my interview and I was like, 'Hey, is there a room open?' Everyone said yeah. I said, 'I'll be right there and bring your mitts.' Didn't even wrap up. I went and I hit the pads and I'm f*cking sharp. I'm really sharp right now. I'm just as sharp as I look, baby."
And while retirement will come one day, he says first must come a world title.
"I'm gonna be done when I want to be done," Ferguson said. "But I'm also gonna have to do what I have to do in order to get where I want to get. Five fights then a title, baby. I'm out."
Comments
comments