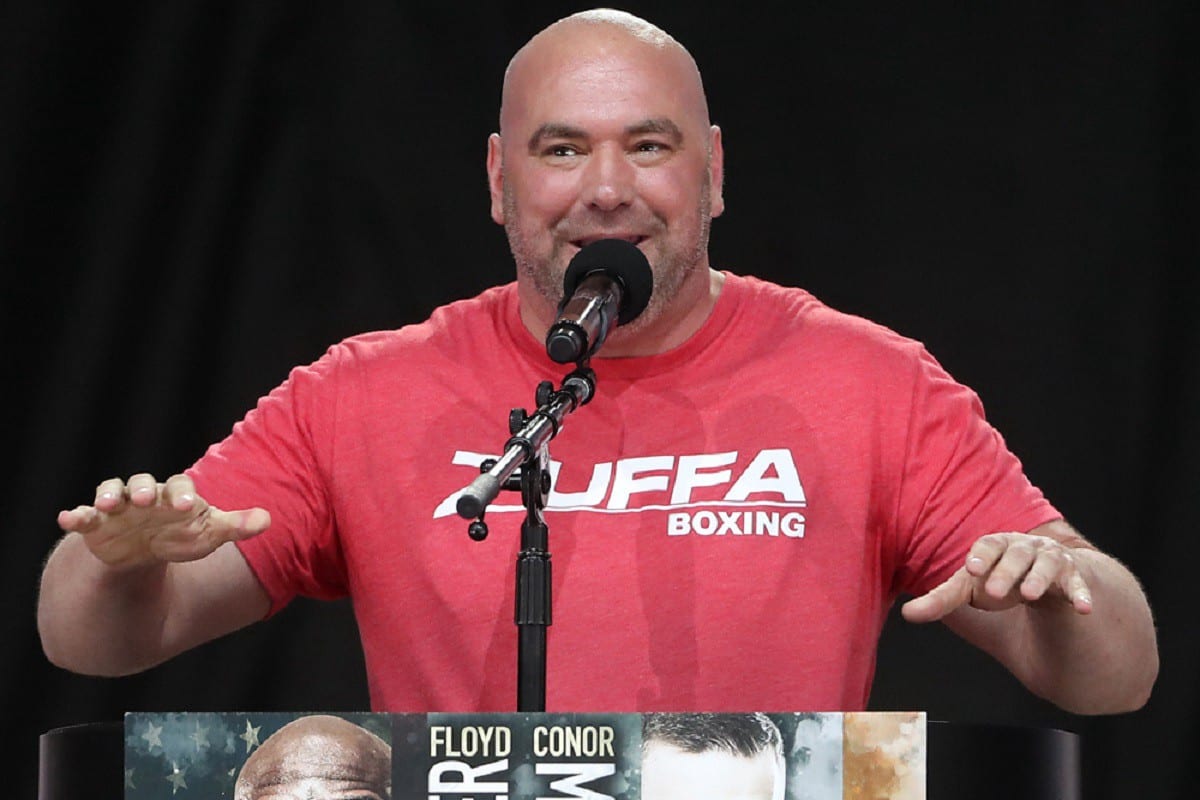 It looks as though Dana White is staying in the mixed martial arts business, for the time being at least.
For much of the past couple of years, considerable speculation — some of which was stoked by White himself — has been placed on the UFC president's plans to move into boxing promotion, but White has rolled back his plans after previously declaring the sport as "broken".
Now though, those plans appear dead in the water as he told The Sports Network's Aaron Bronsteter.
"Yeah, I'm not doing anything [in boxing] any time soon," White declared. "Never did I say that I was doing anything but I've been looking and kicking the tires of boxing for the last couple of  years," White admitted. "The reason you've never seen me do anything is because that's how screwed up and broken it is. That's what a mess it is."
Well, as you can see above, White believed in the project enough to at least have 'Zuffa Boxing' t-shirts prepared in advance but now it seems those will be little more than combat sports memorabilia and a monument to the difficulties boxing promotion represents compared to its MMA cousin.
"It's gonna require so much time, money, and the whole thing needs to be rebuilt and restructured. There's always gonna be fights that'll pop up that'll make money, you know, but when you're in a situation where, you know, this [Floyd] Mayweather [exhibition fight versus Logan Paul next February] does more buys than [Tyson] Fury versus [Deontay] Wilder or, you know, some of these legitimate big fights, it's pretty scary," White continued.
White had previously told US media that he was "100% entering boxing" after initially forming the exploratory company in November 2017 but several factors — perhaps including the COVID-19 pandemic — appear to have scuppered his ambitions.
Comments
comments