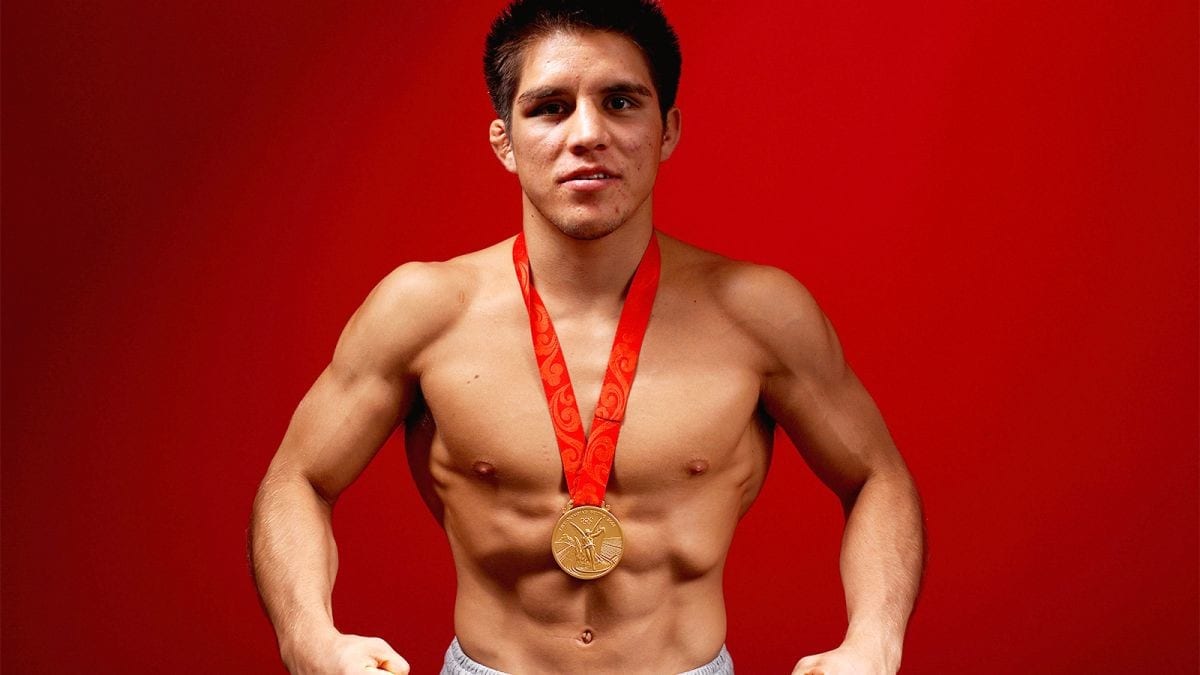 Henry Cejudo appears in confident form ahead of his first flyweight title defense in Brooklyn this weekend, borrowing some terminology from Conor McGregor ahead of his bout with the fighter the Irishman referred to as a 'snake in the grass' in 2015.
Dillashaw has spoken of his desire to be the first person to win championships in three weight divisions, teasing a move to featherweight at some point in the future after, as he sees it, he relieves Olympic gold medalist Cejudo of the 125-pound title he defeated Demetrious Johnson to earn last year.
Cejudo, though, isn't buying it.
"I think T.J. Dillashaw is dehydrated … he ain't thinking straight," Cejudo said to TMZ. "I'm gonna behead that snake."
Cejudo is of course referring to the accusation laid at Dillashaw when he was still an active member of Team Alpha Male. In the summer of 2015, shortly after McGregor's first UFC title win against Chad Mendes, he and TAM founder Urijah Faber were lined up as coaches for a season of the The Ultimate Fighter.
In one particularly fractious moment, McGregor took aim at Dillashaw for what he saw as disloyalty to Faber and the rest of Team Alpha Male by choosing to move away from the team to train with former TAM coach Duane Ludwig, referring to the future bantamweight champion as a 'snake in the grass.'
Soon after Dillashaw left Team Alpha Male permanently, much to the disapproval of Faber and Cody Garbrandt and, as you can see by Cejudo's comments, the nickname has very much stuck.
Comments
comments