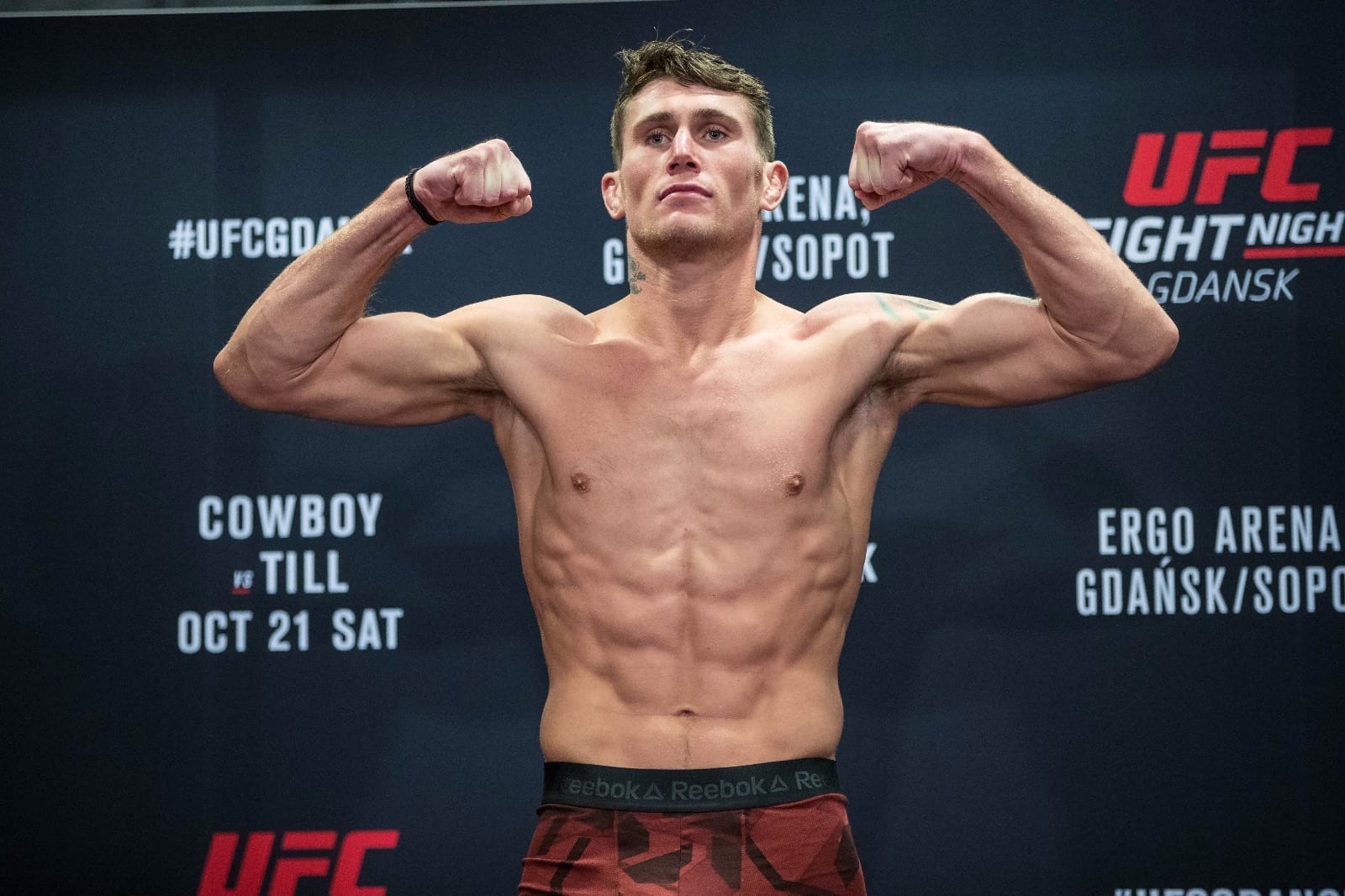 Former UFC welterweight title challenger Darren Till says that a permanent move to middleweight is an inevitability but not before he steps into the cage with Colby Covington.
Famously, Till missed weight for his hometown win against Stephen Thompson last May which expedited talk of a move up to 185-pounds but, speaking to Michael Bisping's Believe You Me podcast (via MMA Fighting) he says that the relative ease in which he made championship weight last September for his title bid against Tyron Woodley has convinced him to cool the jets on that idea for the time being.
"I'm definitely gonna fight at 185, just because I made such a big deal out of the cut meself, obviously because I missed weight out in Liverpool," Till said. "But the cut turned out to be surprisingly easy [for Woodley]. It was just easy. So I can still stay at welterweight for a few more fights. That's what I've got in my head and then obviously move up to 185. But for now, I can still make the welterweight cut so I think I'm going to stay at welterweight."
Recently, social media statements from the pair suggest that Till is being lined up to face Jorge Masvidal in the featured bout at UFC London on March 16 — an idea that the Liverpudlian appears open to.
"If I beat Masvidal, if I fight him, and then if Colby finds some balls, fight him maybe," Till said. "We'll see what happens. I'm not eager to straight away fight and then get a rematch with the champion. I just want to beat everyone. I want to beat everyone so there's no questions left."
And among that 'everyone' that Till speaks of, Colby Covington appears at the top of the list.
"Aside from the fact Colby's a d*ckhead, I think he did deserve the shot because he did beat a lot of guys to get there and obviously he did win the interim belt and he was only stripped of that when I fought Woodley," Till said.
"I'll be honest, I think he's scared to fight Woodley. I don't think he wants the fight. I think he's making out that he wants the fight but I don't think he wants the fight. I think he wants to fight on his terms. That being said mate, it's the UFC you're talking about. There's no terms negotiable. If they want you to fight, you have to fight unless you can come up with a good injury or excuse. It is how it is."
Comments
comments