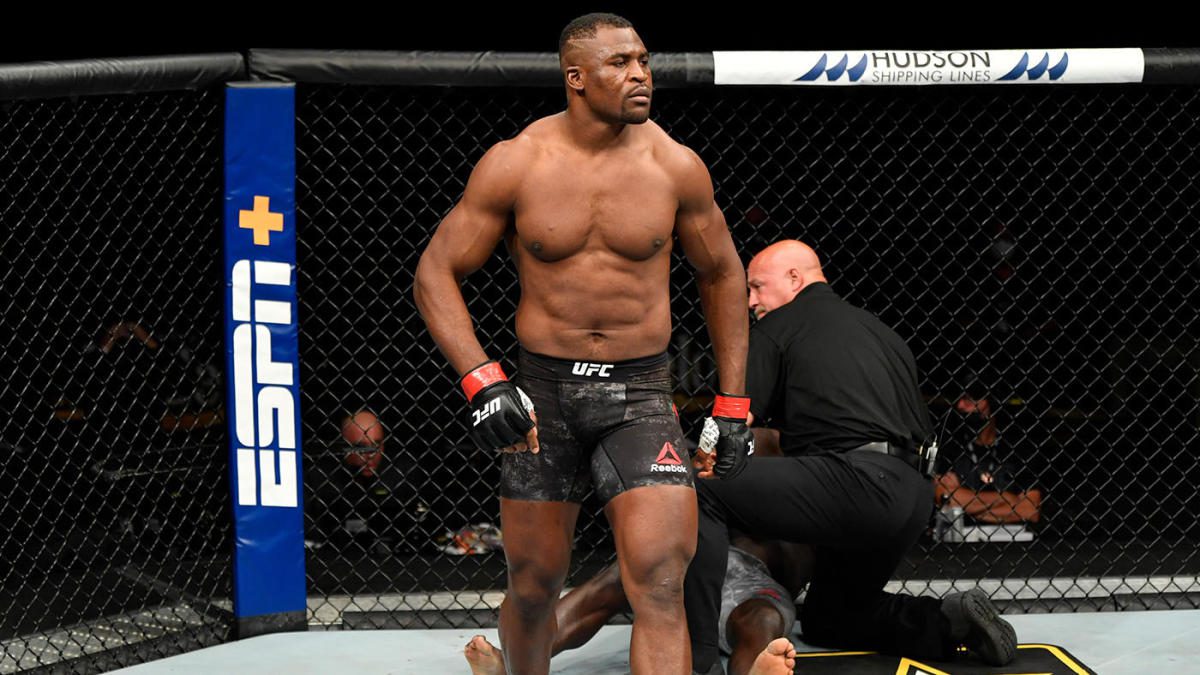 With each of his past five wins coming by way of knockout (or technical knockout), Francis Ngannou is expecting more of the same when he takes on France's scintillating striker Ciryl Gane in January.
The champion and the division's top contender are two of the most feared strikers in the sport, with Ngannou likely being the hardest-hitting heavyweight in the sport's history and Gane being among the most technical. The two are poised to clash for the world title on January 22 and speaking to former champ Daniel Cormier, Ngannou says that he expects his concussive power to once again be the difference-maker.
View this post on Instagram
"This fight might last a few rounds or not, but I'm not seeing me taking him to decision. I'm knocking him out. I mean it's not like I go there to knock him out but I know that at some point it's going to happen," said Ngannou.
A glance at Ngannou's record details his confidence. 12 of his 16 career wins have come by knockout and just three times in his career has he been unable to find a finish — and as he explained further, he feels like the KO is inevitable.
"I'm trying to imagine all the possibilities. I'm like 'What the first round? Or the second round? Or after this or after that?' It's gonna happen."
We find out in less than two months time if Ngannou's prediction is accurate.
Comments
comments