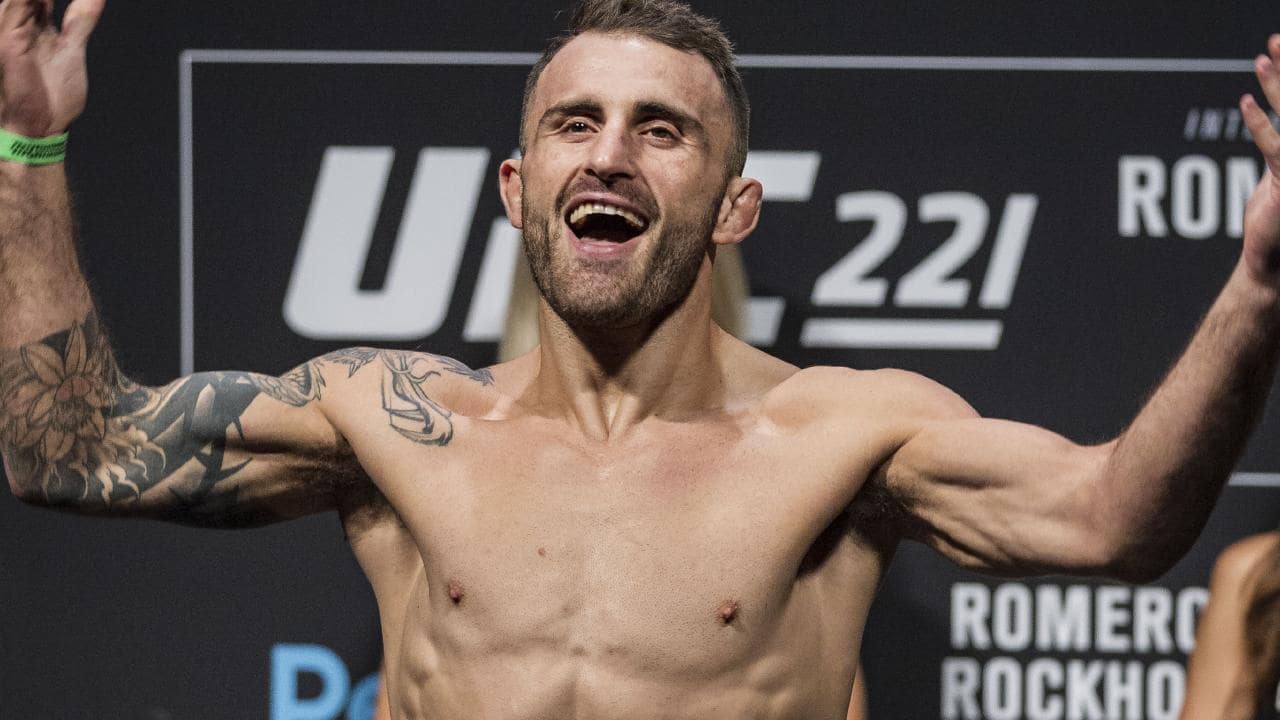 In the ever-changing landscape of the UFC, Australia's Alexander Volkanovski has been one of the fighters to have emerged in a featherweight division in a constant state of flux. 
The 19-1 fighter (6-0 UFC) has been imperious since debuting with the organisation in November 2016. His last fight, a second round stoppage against Chad Mendes in late December, announced him as a serious contender — something which will be enhanced further with an impressive win against featherweight legend Jose Aldo.
And for what it's worth, the Aussie is in confident form even despite the hostile reception he anticipates from what will be a partisan crowd in Rio de Janeiro.
"They're going to be loud, they're going to be passionate," he said to the Sydney Morning Herald via lowkickmma. "They'll be yelling 'you're going to die'. There's no surprises, I know what to expect. I adapt to these things really well.
"I don't get nervous. I just play what's in front of me, I've always been really good at that sort of stuff, just going with the flow."
As for the fight itself, Volkanovski knows that he will be facing an incredibly dangerous opponent particularly in the opening couple of rounds.
"I'm a powerful puncher. I'm going out there to break him, that's my goal," he added. "He's going to be dangerous, I'll have to be cautious early. But don't be surprised if it's a quick one. I'm not expecting to go out there and knock him out early but it can definitely happen."
A win against Aldo is a significant statement at 145-pounds and Volkanovski says that he intends to use that as a springboard towards featherweight king Max Holloway.
"He's [Holloway] a great opponent, but he's potentially beatable and I've got the perfect style for him. I've obviously got a job to do this weekend, but don't be surprised if I take out two legends within a year."
Comments
comments