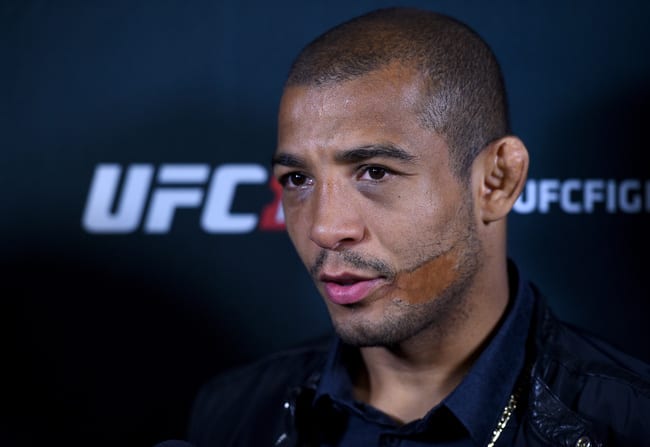 This weekend, Jose Aldo returns to the Octagon and continues his recent run of three round fights since leaving the UFC featherweight title picture.
After two brilliant wins over Jeremy Stephens and Renato Moicano, Aldo will meet Australian Alexander Volkanovski in a fight with obvious 145-pound title implications. Should Volkanovski earn the win over Aldo, it's almost certain he'll be next in line to fight Max Holloway for the world title. If Aldo wins, however, things might get a little more complicated with the Brazilian having two losses to the champion. Luckily for us all, Aldo has an alternate plan in mind.
"First of all, I have to win on Saturday, I have to respect my opponent," Aldo said, speaking to Combate. "I have multiple scenarios in my head. If I'm in the UFC, I'll always pursue the belt. That's what it was like in the WEC, it's not any different in the UFC. I like to look at some champions as role models. I saw Georges St-Pierre quitting when he was in his prime. It was always a dream of mine to become a champion and then stop. Everything can change.
"First, we need to focus on the task at hand, win and then see if I'll fight for the belt or do a super fight. One thing is for sure, I don't see myself fighting for many more years, like other fighters. I'm preparing myself not to go down that path."
Comments
comments