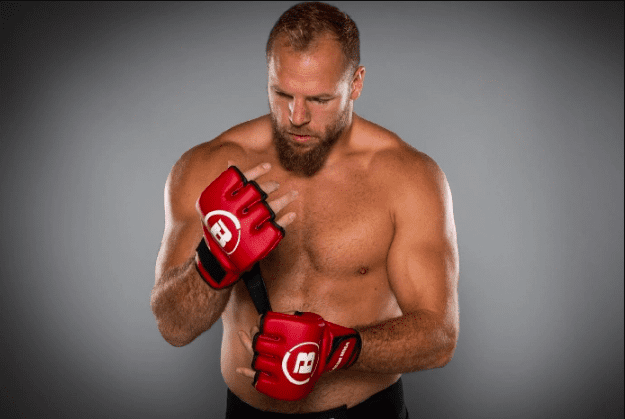 77-times capped former England rugby international James Haskell isn't half-assing his move into the world of mixed martial arts.
The 34-year-old flanker signed a deal with Bellator MMA last week to join their heavyweight division and ahead of his expected debut next year, the Englishman says he is leaving no stone unturned in his pursuit of glory inside the Bellator cage — even if the prospect of fighting another trained professional is an overwhelming one.
"Mike Tyson said it: Everyone has got a plan until you get hit in the face. But for me it is a test, it's a journey," said Haskell at a press conference in London.
"I'm not messing around with this. There has been overwhelming support but some people think it's a bit like a scene out of Rocky III. I'm dedicating my life to this. I want to make sure I am in the best possible shape and whatever happens at the end of it I am going to put as much dedication into this as I did into rugby.
"I'm deadly serious about it. I don't want it to be the case where I get into the cage and I look like I've never taken a punch before, it looks like I'm just here for fun. I'm not about that."
Haskell won't exactly be a neophyte when he steps into the cage. He has trained at London Shootfighters, home of the likes of Michael 'Venom' Page, for several years but admits he was surprised to get a call from Bellator officials offering him a place on their roster.
"I thought maybe they were going to offer me some more work, then they dropped the bombshell they wanted me to fight," explained Haskell.
"Once I had stopped nervously laughing it piqued my interest. I went back to my wife, Chloe, but she didn't find it as funny. She looked at me like I was mad.
"The first thing I did was pick up the phone to the guys at Shootfighters and ask: 'What do you think of me taking this on?'. They unanimously came back and gave me their support."
Comments
comments