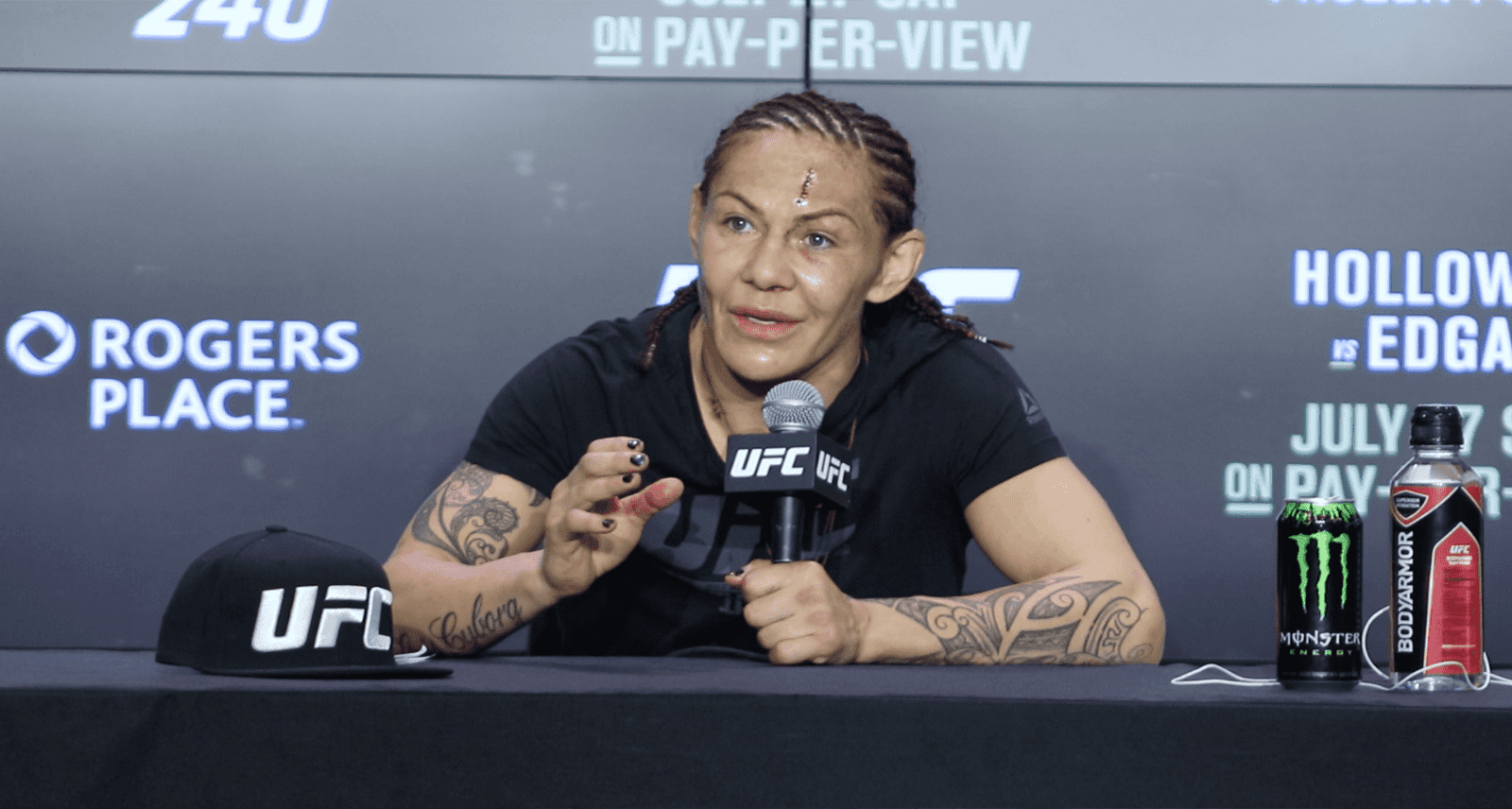 Cris Cyborg's time in the UFC might be over, but her fighting career will continue on, the former featherweight champion has confirmed.
Cyborg and the UFC's working partnership came to an end earlier this month after her contract with the promotion expired, and her increasingly ill-tempered dynamic with UFC president Dana White left both parties feeling dissatisfied.
White and Cyborg both publicly argued over whether or not Cyborg wanted to rematch fellow Brazilian, with White claiming she didn't as Cyborg repeated she did. White eventually announced he would release Cyborg from an exclusive negotiation period she had with the UFC, meaning Cyborg was free to talk with other companies immediately.
Now, in an interview posted to her YouTube page, Cyborg confirmed White did just that and it seems she's already found a home for her skills.
"[The UFC has been] in the past since my last fight. I put it in the past in my heart," Cyborg said. "I believe I made a lot in the UFC. I believe I'm one of the girls who fought in the UFC who has more wins than losses. I believe all places I've been had something special in it. With the UFC, I wanted to be fighting in the UFC. I went through all the hard time cutting weight to make my division and they made it. Amanda is the champion, there is a division.
"Every moment of my life I start a project and the UFC project was to have my division. I put an effort to get down to the division, I made it, and there is a division now."
While Cyborg didn't (exactly) name a promotion, she did say a deal has been coming together and an announcement could be forthcoming in the next few weeks. If you take her jokes at face value, a reunion with old friend Scott Coker seems most likely.
"I believe I'll sign my new contract in less than 30 days," Cyborg said. "I'll be online to tell everybody about my new place where Cyborg will be welcome. I have to thank Dana for sending me a letter two days after my win. It really helped me to negotiate. I'll be back to Brazil soon, for sure. It's part of my plan for the new contract I sign and I am very happy."
"I've passed through many cycles already and in a cycle there is always beginning, middle, and end> Invicta had an end Bellator – no, [laughing] not Bellator yet – the UFC had a beginning, middle, and end. Strikeforce. So I'm starting a new cycle. I'm happy, anxious, looking forward to starting. It's good to start new projects and I'm looking forward to that."
Comments
comments