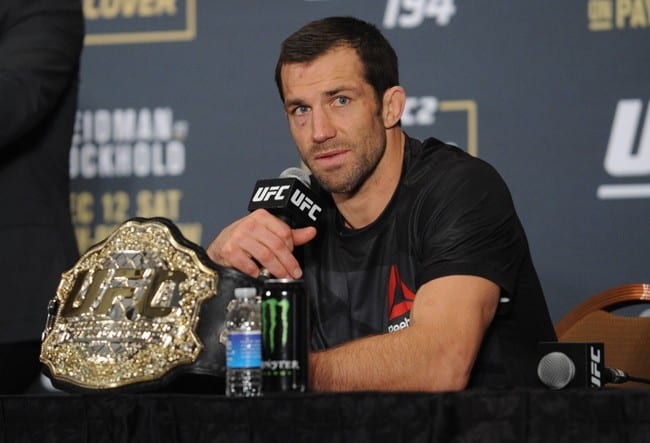 Having found his title ambitions curtailed at middleweight Luke Rockhold has taken aim at the UFC's light heavyweight champion, Jon Jones, in advance of his move north to 205-pounds.
Rockhold's KO defeat to Yoel Romero last February shuffled the deck amid the middleweight title contenders and having found himself down the pecking order for 185-pound gold, the AKA fighter has set his sights on becoming the latest two-division champ in the organisation's history.
And, since last weekend at least, Jon Jones is the top dog in that division and Luke Rockhold has barked at him.
"Hold tight, I'm coming, Princess," Rockhold said of Jones to TMZ.
"I'm a different man at this weight, with the power behind me. I'm moving up to get after him. So, that's what I'm here for," the 6ft 3in fighter said.
Anthony Smith and Corey Anderson, two other members of the UFC's light heavyweight brigade have also gone on record as saying that they want to test themselves against Jones though Rockhold's resume, which includes wins against Chris Weidman, Lyoto Machida and Michael Bisping, separates him somewhat from the crowd of contenders.
Rockhold will likely be asked to fight a 205-pound contender to prove his worth in his new home but says that Jones looked fallible in his title win against Alexander Gustafsson at UFC 232.
"I thought he looked beatable," Rockhold said.
Comments
comments