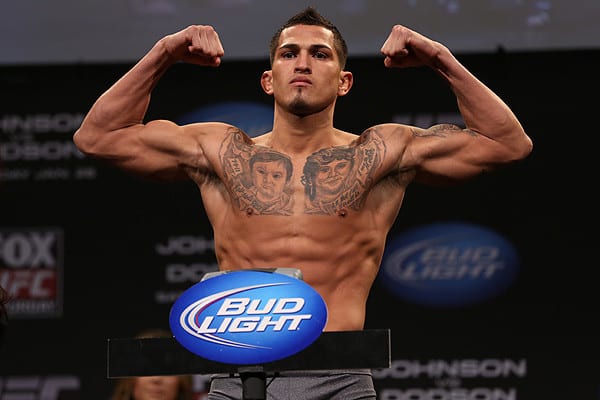 What's the record for  flashy kicks in one fight? Well, if Anthony Pettis versus Stephen Thompson comes to pass, a decent bet would have it broken.
And according to Pettis, it's a fight that isn't out of the realm of possibility. Friday, the former UFC lightweight champion posted on his social media to throw out the idea of a move to welterweight to meet the man called 'Wonderboy'.
Pettis has been out of action since his brilliant fight with Tony Ferguson back at UFC 229, and is apparently interest in trying his hand at 170-pounds for the first time of his career. Thompson hasn't fought since his razor thin decision loss to Darren Till last year, although has made it clear he's looking for an exciting fight to step back into.
"Heard somebody is looking for a fight. What you guys think? Take my talents to WW and take on the boy?" Pettis wrote.
–
Comments
comments