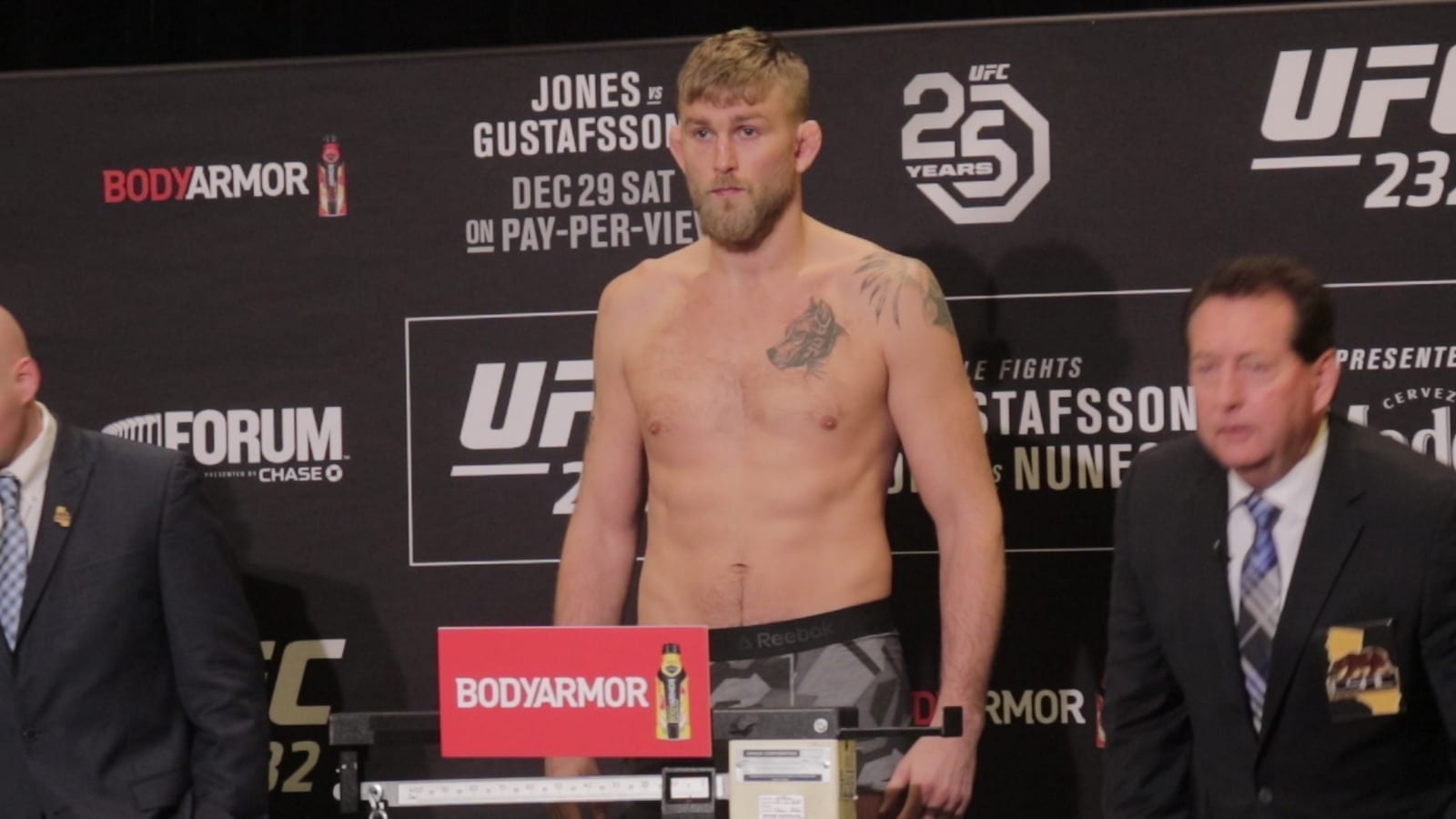 Ever since coming as close as anyone has to defeating Jon Jones back in 2013, Alexander Gustafsson had visualised his second opportunity against the best light heavyweight fighter ever to compete in mixed martial arts. Unfortunately for him, it didn't quite go as planned as Jones kept the Swede at bay before finishing him in the third round.
It is a harsh blow for Gustafsson. With the now two defeats to Jones, as well as one to Daniel Cormier, it means that he has become the division's 'nearly man' — a fighter who has swept up all before him on the ladder towards the top of the division, only to fall at the final hurdle time and time again.
Now with the dust settled after the UFC 232 main event defeat, Gustafsson has released a statement on social media in which he outlines his disappointment but also remains optimistic for the future.
"I just wanna give my fans massive gratitude for giving me so much support and love before and after the fight 
 thanks!" he wrote.
"I'll been of the social media last week just needed to catch up with the family.. I lost my third title fight which sucks so much!!! But the end of the day Im in this business because I love it!! Gonna take one fight at the time and work my way back in the mix 
 Let's see who's next"
As for precisely what is next, Gustafsson has spoken of a desire to move to the heavyweight division where a glut of new challengers would await him — even if it's currently ruled by Daniel Cormier who already holds a UFC title win against Gustafsson.
Comments
comments