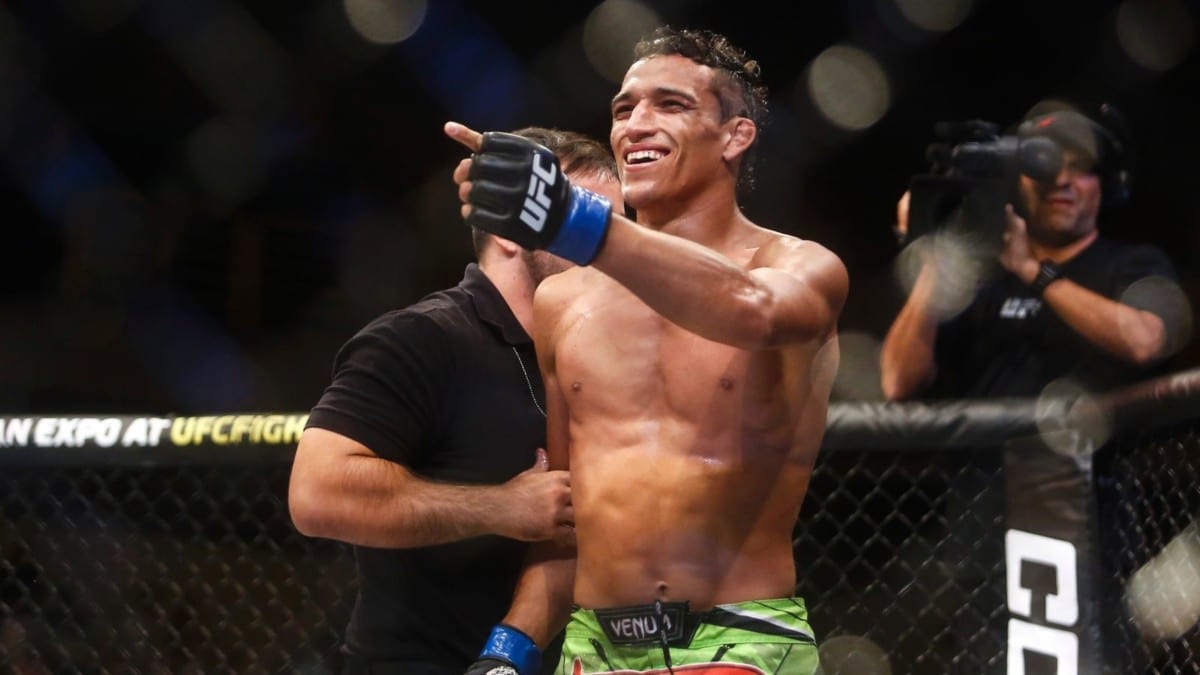 Conor McGregor might well get his wish of a lightweight title fight upon his return from a leg injury this summer after the reigning titleholder Charles Oliveira gave his surest indication yet that he is more than down for taking on the Dubliner.
Oliveira, winner of ten straight in the UFC's lightweight fold, defended his title for the first time earlier this month when he finished Dustin Poirier by third-round submission in Las Vegas and after McGregor issued a tweet asking when he will be fighting Oliveira, the Brazilian has given a date in which he would be available.
"May would be a wonderful date. Conor challenged me asking a date, and tweeted Ireland vs. Brazil 2," he said to Sherdog. "Not only him, but also myself and all the world wants to see that fight. So let's make it happen. I'm waiting for him in May.
"It may be in welterweight, lightweight or middleweight, with my title on the line or not. Just choose and I'll be ready."
McGregor has previously indicated that he expects to return to full contact sparring by April which would leave a tight window of availability to be ready by May — but McGregor has made a point of indicating that he expects an early summer return to competitive action and with a potential title fight on the horizon it would be a significant target to aim for.
Oliveira's comments come shortly after Dana White stated that McGregor remains an incredibly focused individual, even as he continues the arduous road to recovery following last summer's broken leg and ensuing surgery.
"The thing I've been saying about him and I'll always say about him is the guy has plenty of money, but he still is super passionate about fighting," White said to ESPN. "He's fired up to come back and he's out there doing everything he needs to do to get himself ready to perform again.
"He's telling me this, and you can see it in all of his [social media] posts and the way he's acting. If everything goes right with the healing of his leg, he'll be back this summer. I have no idea what the landscape is going to look like by the time he comes back."
But judging by comments made by McGregor and now Oliveira, it is clear what both men want to be next.
Comments
comments