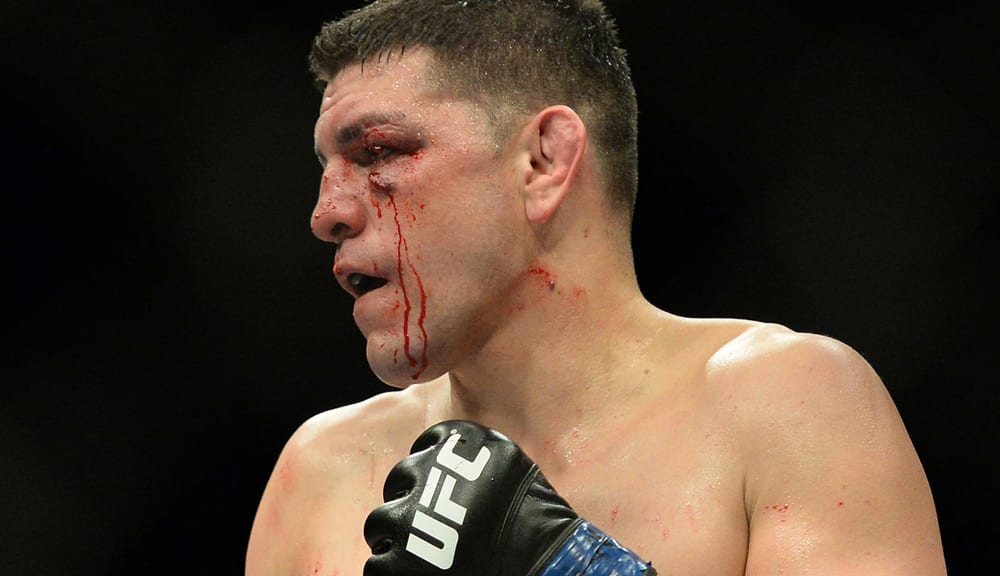 If Dana White has his way, Nick Diaz's time as an active fighter has run its course.
The elder of the two Diaz brothers, 38, returned to action in September after a six-year gap from competition where he was defeated in the third round by Robbie Lawler after he retired from the fight during the third round in what was a rematch of a fight he had won 17 years prior.
Diaz, who was by most people's judgment a step off the pace for much the contest, didn't entirely look out of place during the fight, with many observers indicating that the Stockton man could look improved once given sufficient time to clear away any ring rust.
Dana White, though, isn't among them.
"Regardless of how good he looked or what he did after such a huge layoff, I don't think Nick should fight," he said to ESPN in a video interview published Monday. "It's not that I was in favour of it. He's a grown man and can do whatever he wants to do. I just don't think that Nick does it because he loves it. I think Nick does it because he has to do it. I don't know, man. People always ask me, 'What's the key to success?' It's all about being happy and doing what you love."
White went on to explain that professional prizefighting shouldn't be a chore, particularly when the stakes — both financial and health-wise — are so high.
"When I always talk about the people who sit in bumper-to-bumper traffic and go to a job they hate, that's what I feel like with Nick Diaz when he's getting ready for a fight," White explained. "He's in bumper-to-bumper traffic going to a job that he doesn't love at all. It's actually fascinating. But for a guy that's been off as long as he has, nothing but respect for Nick."
Comments
comments