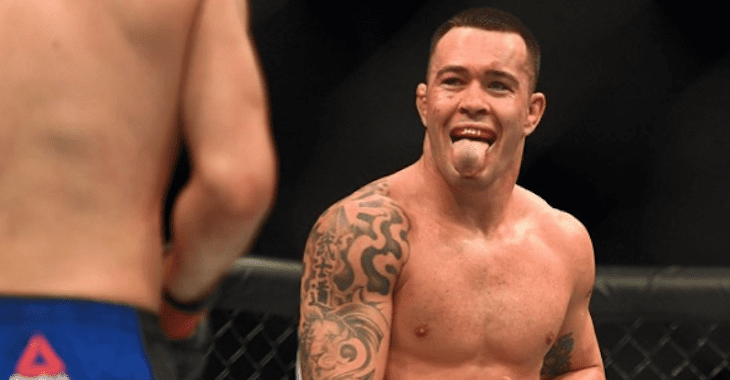 Colby Covington, the soon-to-be UFC welterweight title contender, has come up with an interesting response to Tyron Woodley's takedown bet ahead of their assumed future match-up.
Woodley, the UFC's welterweight champion, is expected to face the outspoken Covington in his next bout though it hasn't yet been made official by the organisation. 'The Chosen One', though, has made little attempt to hide his disdain for Covington and in an usual offer, offered to make a monetary bet ahead of their fight.
He said that for every time that Covington touches his leg (referring to wrestling takedowns, of course) he must forfeit $10,000. For Woodley, he says he will forfeit $20,000 for the same act.
"I'll bet you $10,000 every single time you touch my leg for a (takedown) shot, you've got to pay me $10,000," Woodley said on Hollywood Beatdown.
"I want people to see it for what it is. You don't want to see these hands. You don't want to do nothing but try to out-wrestle me. And at the end of the day, he can't even do that. So I'm challenging you: No wrestling. You touch my leg, it's $10,000. If I touch your leg I'll give you $20,000."
However, Covington isn't the sort of fighter who is allergic to PR and he retorted with a rather bizarre offer of his own.
Each time Woodley throws a punch, Covington says, he will pay him $10,000.
"What I make of it is, I'm going to counter him and I'm going to bet him on MMAjunkie Radio that I'm going to give him $10,000 for every punch he throws – all five of them," he said to MMAJunkie, via MMANYTT.
The intimation is that Covington will have such an easy time with Woodley that he won't land any strikes of note, though the champion has averaged around 56 strikes LANDED in each of his last three bouts, while scoring just one takedown during that time.
If those stats stack up and Covington is a man of his word, that would mean an invoice of around $560,000 winging its way to 'Chaos Covington'.
File this one under 'fake news'.
Comments
comments