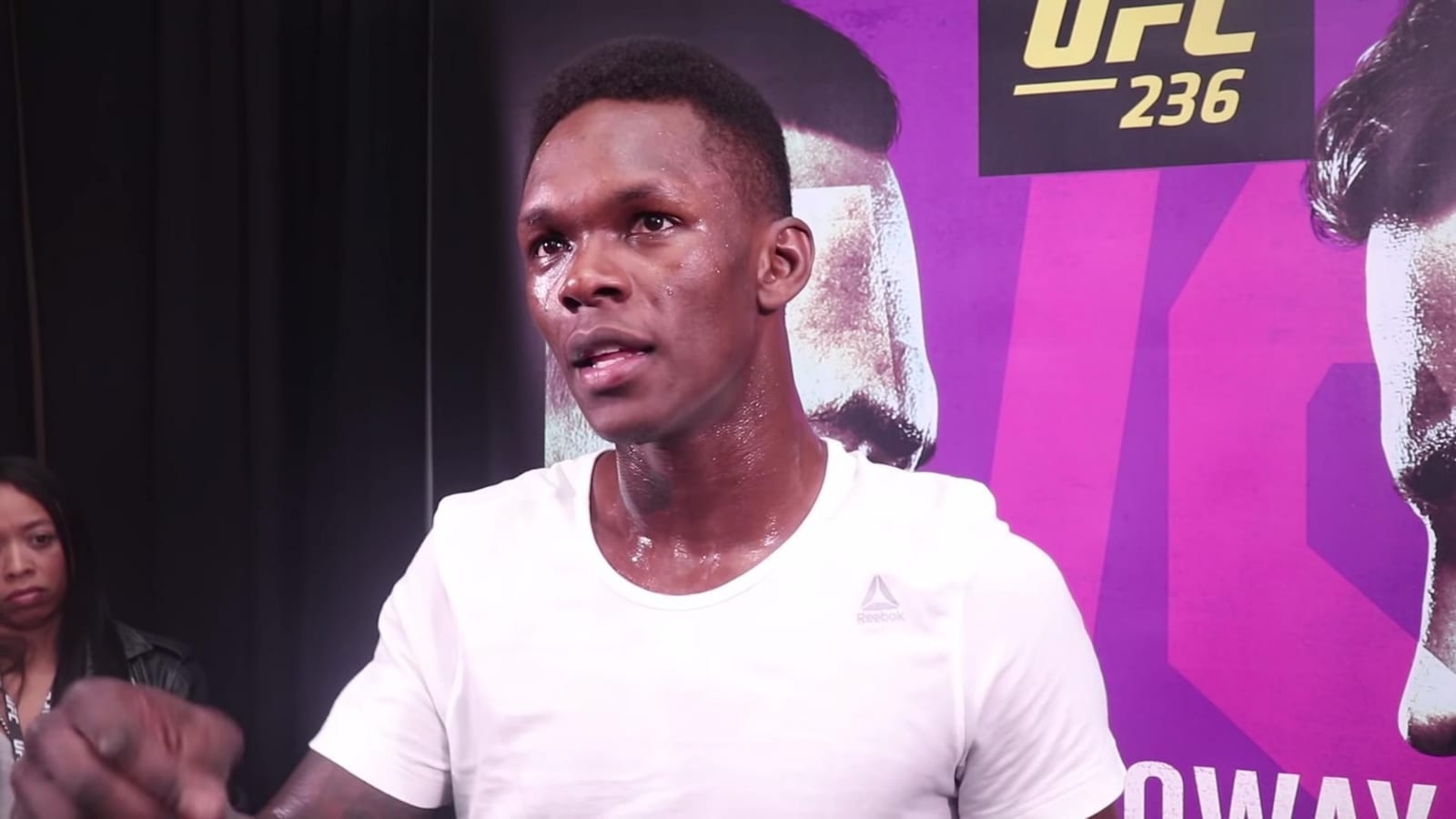 UFC middleweight champion Israel Adesanya has expressed his remorse after he made a reference to the September 11th terrorist attacks on the United States while promoting his upcoming title defence against Yoel Romero.
The New Zealander will face Cuban Olympic wrestler Romero in the featured attraction of March 7th's UFC 248 card in Las Vegas in one of the most high profile fights in the quarter one for the organisation this year. Such is the interest in the fight — and in Adesanya himself — that microphones are being thrust in his direction with increasing regularity. And, such is life, people are bound to say the wrong thing eventually.
For Adesanya, that came at the UFC 248 pre-fight press conference.
"He's human like anyone else, and everyone likes to make this myth about, 'Oh, he's steel, like kicking steel,' or you hit him and he doesn't fall," Adesanya said at the UFC 248 promotional event. "I'll touch him enough times.
"I'll touch him enough times and eventually he'll crumble like the Twin Towers."
View this post on Instagram

These comments predictably led to a storm of criticism for the Kiwi, not least from middleweight contender Paulo Costa.
"Adesanya You are a disgusting piece of shit," Costa wrote on social media. "How dare you make a joke disrespecting the thousands who died and the heroic firefighters and police.I will really kill you, dirty kiwi."
Addressing the matter, the New Zealander explained his actions via an Instagram story.
"I never made a joke about people dying or made light of the tragic event that was 9/11," Adesanya wrote. "I was simply rambling and my brain worked faster than my mouth in a moment to chose the wrong euphemism. You speak on the mic enough times and you're bound to miss the mark with some bars.
"I did on this one and for that I'm sorry. I'll be more careful in future with my words."
Comments
comments