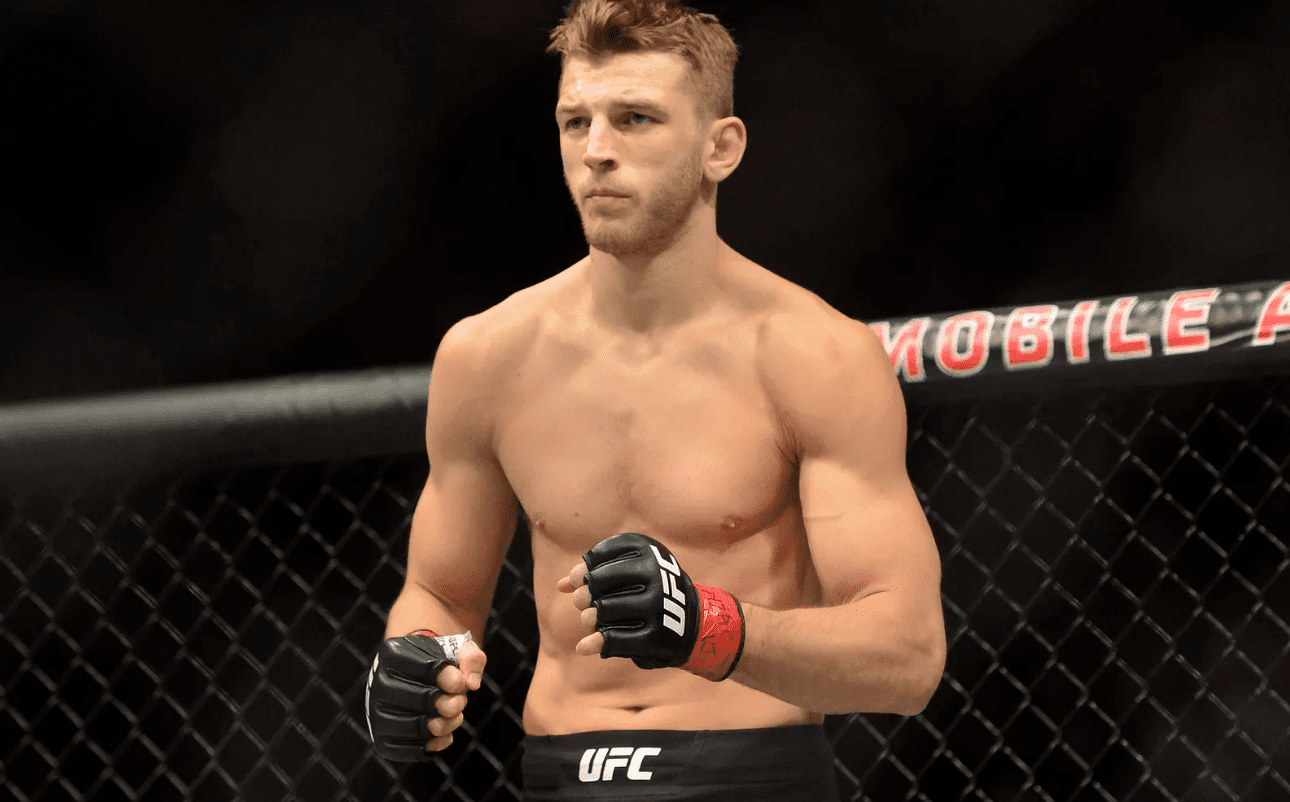 For a while there, it looked as though Dan Hooker might have to bow out of this weekend's fight with Germany's Nasrat Haqparast.
The New Zealander accepted the fight more than four weeks ago but just before his country entered a new lockdown which forced the closure not just of his training facilities, but also the visa office which was to process his clearance to travel to Las Vegas. But as he explained on the MMA Hour, those problems have been bypassed and he will land in Sin City just hours in advance of the fight.
"I'll be there," he explained. "That's all in the clear. The visa was the only thing stopping me. Last Friday here in New Zealand, my flight was Sunday, and the consulate got in touch with me and said, 'We're not gonna be able to process the visa until the end of [next] week.' I had done so much work to get to this point, so I went to social media. I went to MMA Twitter, I was on the 6:00 news here in New Zealand on a few different stations, everyone getting behind me and just bombarding the consulate. Everyone was submitting like, 'Get Dan Hooker his visa, full applications.'
"So with everyone's help, out of the blue, they said, 'We'll give you an appointment Monday midday, [and] I got down there [and] got it done. As far as I'm concerned, this fight's [a go] and I'll be out of here on Thursday."
Hooker is scheduled to arrive in Las Vegas on Thursday night, which will leave him a very short amount of time to cut the necessary weight ahead of the weigh-ins, but after bypassing several obstacles already Hooker doesn't see this as problematic.
"There's only two flights leaving New Zealand heading in that direction during the week," Hooker said. "I could've gotten a flight on Tuesday, but it would be like 50 hours. I would fly 17 hours to Dubai and then 14 hours to [Los Angeles], so I would've gotten there Thursday anyway. This is my only option. If you miss that Sunday flight, then Thursday is the only flight.
"I'm not worried about [making weight]," Hooker added. "That's the small stuff, we can iron that out. I'm prepared for absolutely anything. I'm just gonna do what I'm told and just focus on the fight. Whether it's a hard cut or an easy cut, once i'm there, I'm there."
But as fate would have it, it seems as though Haqparast is experiencing some similar issues.
Dear @usconsfrankfurt this is my last chance to make my fight on Saturday #UFC266 happen. I'm waiting for my Visa approval and I kindly ask to pick up my passport and visa. I understand that due to COVID 19 it's difficult for the visa process right now but this is my last chance.

— Nasrat Haqparast (@Nasrat_mma) September 21, 2021
I tried to call and email a couple times. I'm ready to fly out on last notice and cut weight on Thursday evening , weigh in Friday and fight Saturday. I just need my Visa approved and passport back please.. @RichardGrenell @usconsfrankfurt @AliAbdelaziz00

— Nasrat Haqparast (@Nasrat_mma) September 21, 2021
I only needed a new P1 visa because I came back to Germany and left Los Angeles – last Thursday for the funeral of my mother. The @ufc gave everything for expedited visa process.

— Nasrat Haqparast (@Nasrat_mma) September 21, 2021
–
Comments
comments