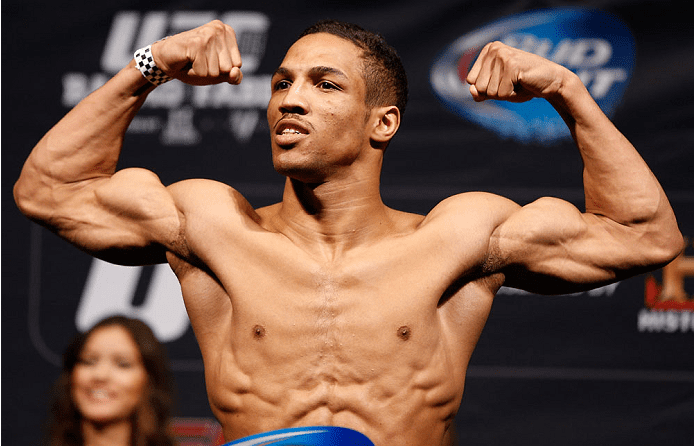 When Kevin Lee emerged victorious over Edson Barboza on Saturday night in New Jersey, the 25-year old proved he was more than just an up and comer at lightweight, and instead was a genuine contender to the elite tier of the division.
Certainly, Lee felt that way inside the Octagon once the doctor's called a stop to the bout, with Barboza unable to continue. During his post-fight interview, Lee made a point to call out the new UFC lightweight champion Khabib Nurmagomedov — a man he's been longing to fight for years.
"The folks know what time it is," Lee said post-fight. "It's Khabib time, baby."
Of course, what's next for Nurmagomedov is uncertain, but a mega-fight with rival Conor McGregor appears most likely. Should the Irishman and Russian clash later this year, Lee isn't shy about naming who he'd like to fight in the meantime — 'The Underground King' Eddie Alvarez.
"We'll see, there's a lot of fights out there," Lee said, speaking on MMAFighting's The MMA Hour. "A lot of options. We'll see. There's Eddie out there ripe for the picking, easy for the beatings. We gonna see. If Eddie can lose some weight, maybe we can get in there.
"The man's like two inches shorter than me, and I seen him there at the fight — he's round. You haven't seen a round little Philly fella before, I did on Saturday night."
Comments
comments