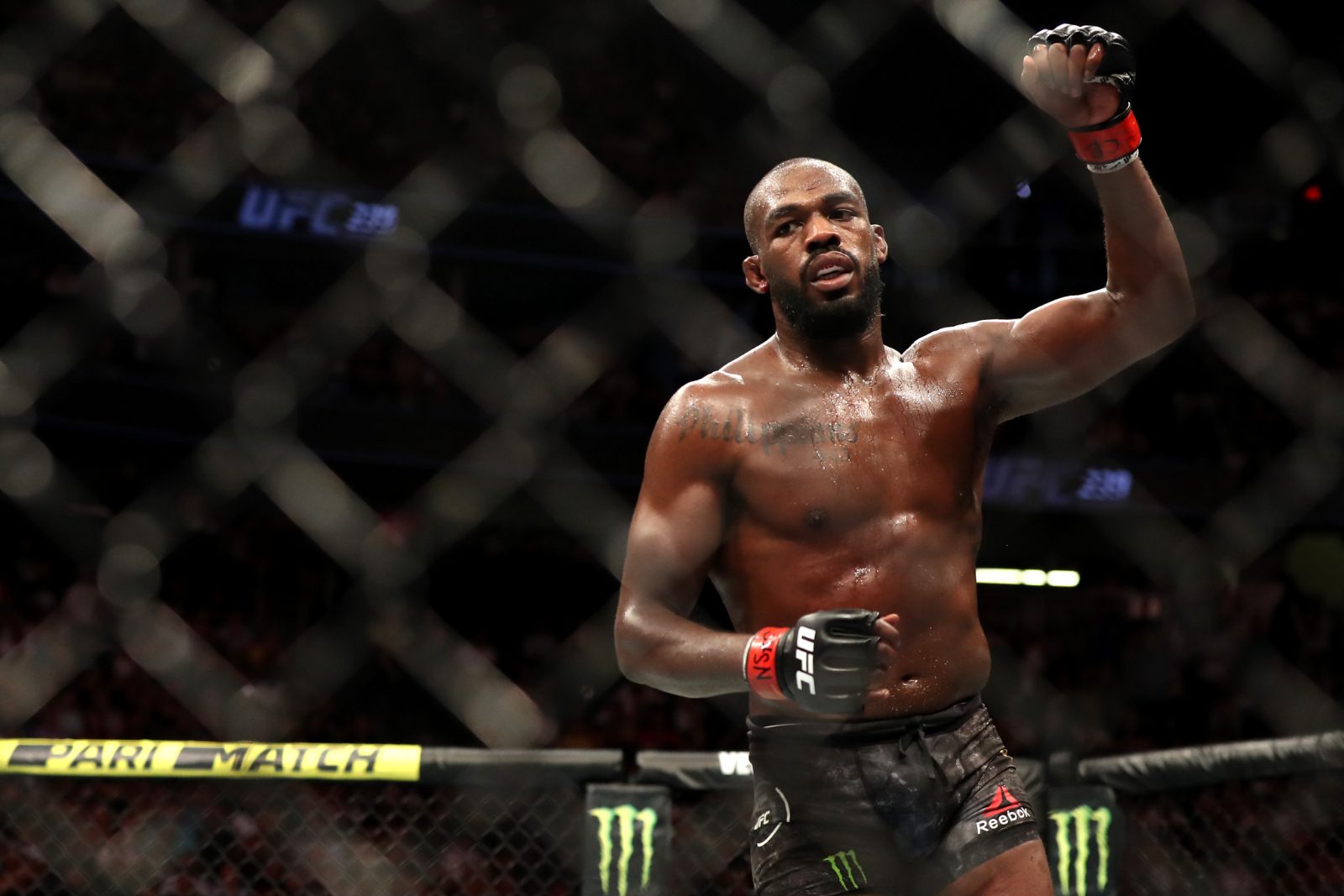 It remains to be seen if Francis Ngannou's contract impasse with the UFC, not to mention the impending surgery on his knee, has dealt a final blow to any hopes of seeing him and Jon Jones square off — but if the fight happens, Michael Bisping says he suspects he knows how it might go down.
Jones, two years out of the cage next month, has been readying himself for an impending heavyweight debut after vacating the 205-pound belt soon after defending it against Dominick Reyes in 2020 and has repeatedly stoked rumours about challenging for the heavyweight belt in his next fight.
Now, one potential scenario is that Jones returns this summer and fights for an interim title in Ngnanou's absence potentially setting up a future date with the Cameroonian down the line — but if and when that happens, Bisping says that if Jones can't get Ngannou to the mat he is in for trouble on the feet.
"Only until they fight will we really know the answer to that," Bisping told Submission Radio, via MMA Junkie. "However, it all depends on Jon Jones' wrestling. If Jon can't take him down, he ain't beating Francis Ngannou, and I don't care about, 'Oh, he's the master of gameplans,' and all this type of stuff. If you're forced to stand toe-to-toe with Francis Ngannou, and you cannot take him down, Jon's probably going to get knocked out. Let's be honest. We all know how hard he hits. He looked great Saturday night. He was working the body more than just going for the head. That shows a lot of maturity.
"And in terms of wrestling, I mean, yes, of course Jon's a better wrestler. But Francis is bloody strong, and he's getting better at wrestling all the time. And I think it was DC who said on Saturday night, height-wise they're kind of similar, Ciryl and Francis.
"But when you looked at their legs, the legs, the thighs, the ass on Francis Ngannou, absolutely gigantic. And I know that sounds like a weird comment talking about the size of Francis' ass, but that's where the power comes from. It really does. So yeah, listen, we can sit here and ponder all day long, but until the fight happens, we don't know. We just don't know."
And one suspects that if we are to see this fight take place, there are more than a few hurdles which must be cleared first.
Comments
comments