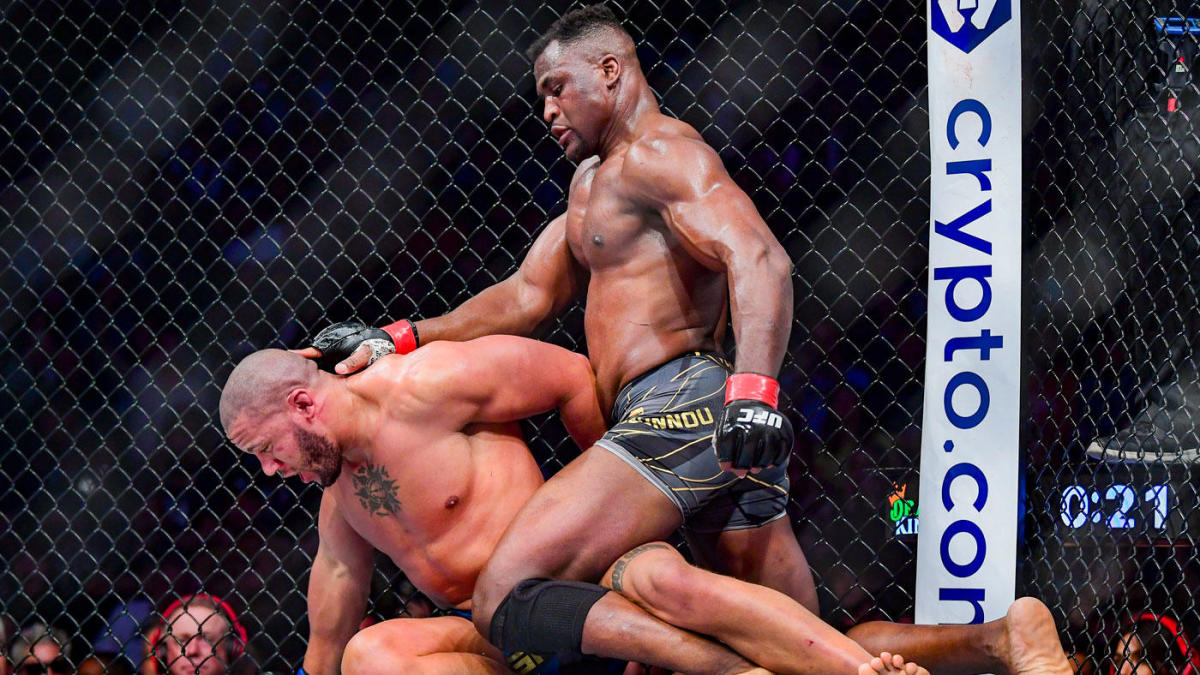 There is no more fearsome puncher in all of heavyweight MMA than Francis Ngannou — and Ciryl Gane's coach, Fernand Lopez, didn't want to hand him an opportunities to counter with the type of shot which flatlined Alistair Overeem, to name but one.
Ngannou triumphed in last weekend's UFC 270 main event in a fight in which he largely utilised a never-seen-before grappling game. This was, he said, an adjustment based upon the script of the fight but also down to a knee injury suffered in training weeks before the fight which will require surgery and place him on the shelf for up to nine months.
On fight day, rumours of an Ngannou knee injury were zipping around online — but Fernand Lopez wasn't buying them, for fear that it was all a ploy designed to afford Nganou opportunities to counter low kicks.
"I told Ciryl, don't go kick a blank low kick [in the open]," Lopez said to Ariel Helwani on The MMA Hour, via MMA Fighting. "You will get knocked out by Francis. Don't kick down. Stay on the kick that we're using."
Ngannou's grappling heavy approach was a surprise to many, or most, watching but Lopez added that he expected to see Ngannou's full arsenal on display.
"I knew that they would be wrestling. Because I said that in many interviews: I don't see how in the first two rounds we will be challenged in the boxing department. I knew that [we] wouldn't be challenged, and that's what happened. Francis is powerful, and I think he did a good job on wrestling. But I wasn't surprised on that. I'm not trying to say I don't appreciate it. I really appreciated it, but I wasn't surprised at all," he said.
Lopez added that after all the media hearsay and rumours before the fight, he is glad to just move on. At least until Gane gets another world title shot.
"Everything started because I went publicly responding to journalists, saying to journalists, 'Yes, I think that Dana White is saying Francis has an ego is good.' I do regret that, which is sad to regret that. If I didn't admit that, I think everything would have gone the same that we used to do," Lopez stated.
"I'm done, I'm tired. I'm exhausted with that topic."
Comments
comments