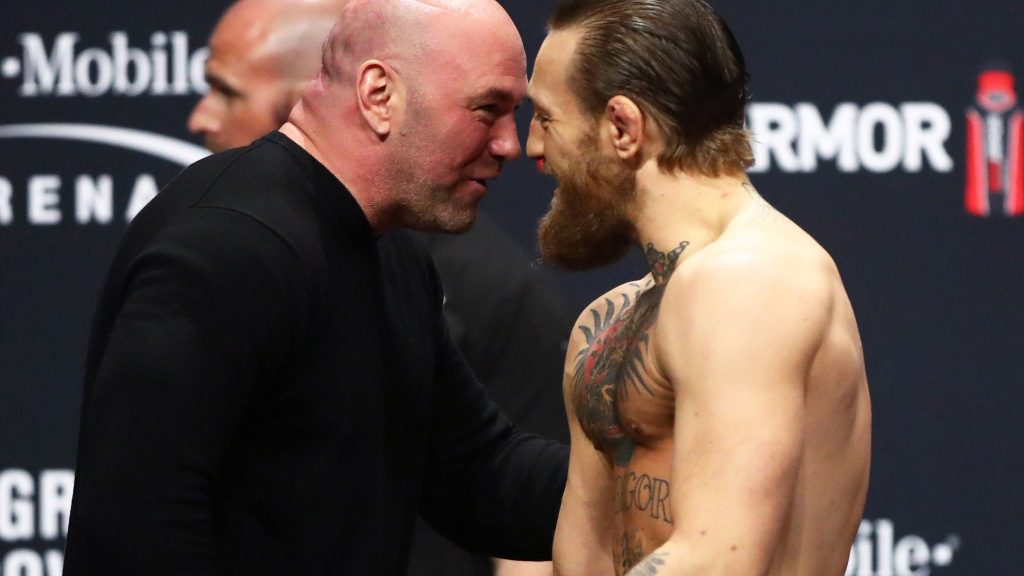 There has been no shortage of great trash talkers over the course of UFC history.
Names like Chael Sonnen, Michael Bisping and Nate Diaz all come to mind when discussing who can lob verbal barbs at their opponents before, after and during their bouts. In the mind of UFC president Dana White, however, there's one who jumps above the rest: Conor McGregor.
"It would have to be McGregor," White said, speaking during an ESPN+ Q&A. "I would probably say McGregor. He's witty, sharp, and he's actually funny, he has great timing. He does his homework, he studies. He watches every little video and every little interview — and I don't know this, he's never said this to me, but I know because he's so good that it's impossible that he doesn't see all this stuff that's going on and have a response for every little thing that's ever been said about him by his opponent."
McGregor's famous wordsmith abilities catapulted him up the rankings when he was just a few fights into his UFC career, and his world tours with both Jose Aldo and Floyd Mayweather cemented his status as one of the most captivating men holding a microphone in combat sports history.
Comments
comments