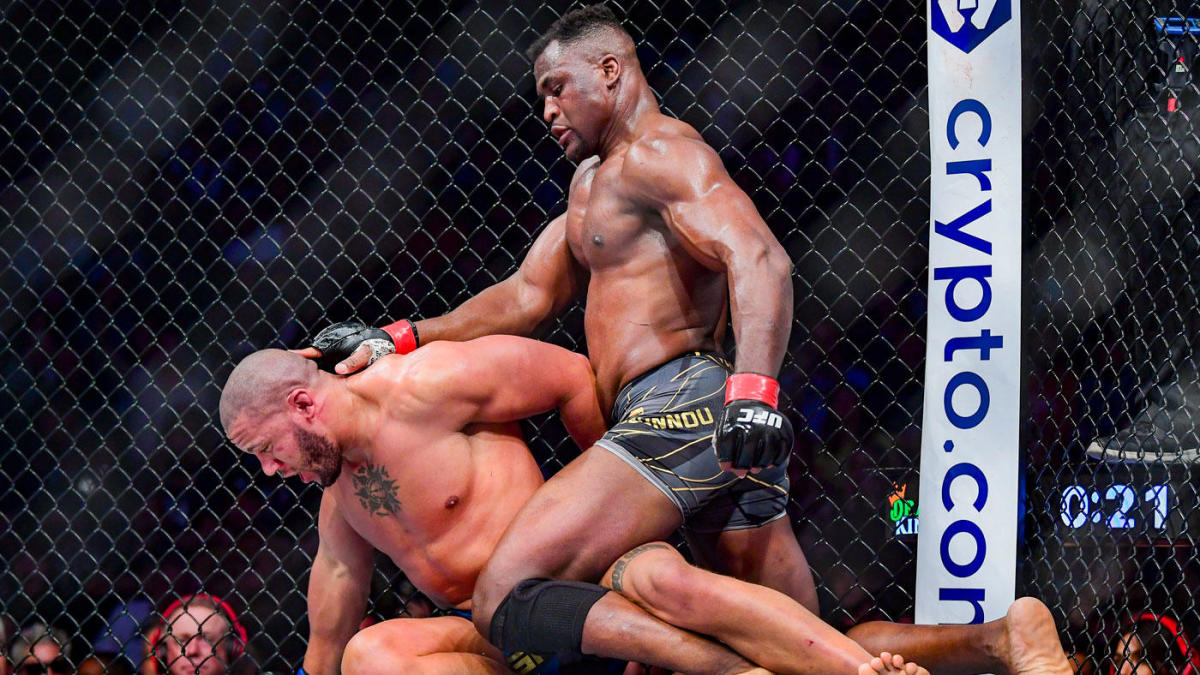 Dana White had a very different idea on how the UFC 270 main event between Francis Ngannou and Ciryl Gane was going to go.
The UFC president was asked his opinions on last Saturday night's bout during an ESPN+ Q&A, and admitted he hadn't expected the heavyweight champion to resort to grappling as often as he did. Ngannou came back from a two-round deficit to beat Gane with a wrestling based assault over the course of the last three stanzas. While he wasn't expecting it, however, White admitted he was impressed by it.
"I think the heavyweight main event was a shocker," White said. "I don't think anyone expected to see Francis come in and wrestle. During the fight, I was very surprised. After the fight, I mean, it was genius. It was genius for him to go in there and work on his wrestling, I guarantee you — I don't know this for a fact, but I would guarantee you Ciryl Gane did almost no wrestling preparing for that fight. To come in and implement the game plan that he had, it was brilliant."
Ngannou and White's relationship has been repeatedly called into question of late, with the UFC and the champion unable to come to terms on a new contract, potentially leaving Ngannou to walk away as a free agent at the end of the year. While that still may end up happening, White offered plenty of praise for Ngannou and his strategy.
"It wasn't what I thought it was going to be, I thought there was going to be a lot more stand up, but it was a brilliant game plan by Francis to do what he did and the way that he did it," White said.
Comments
comments