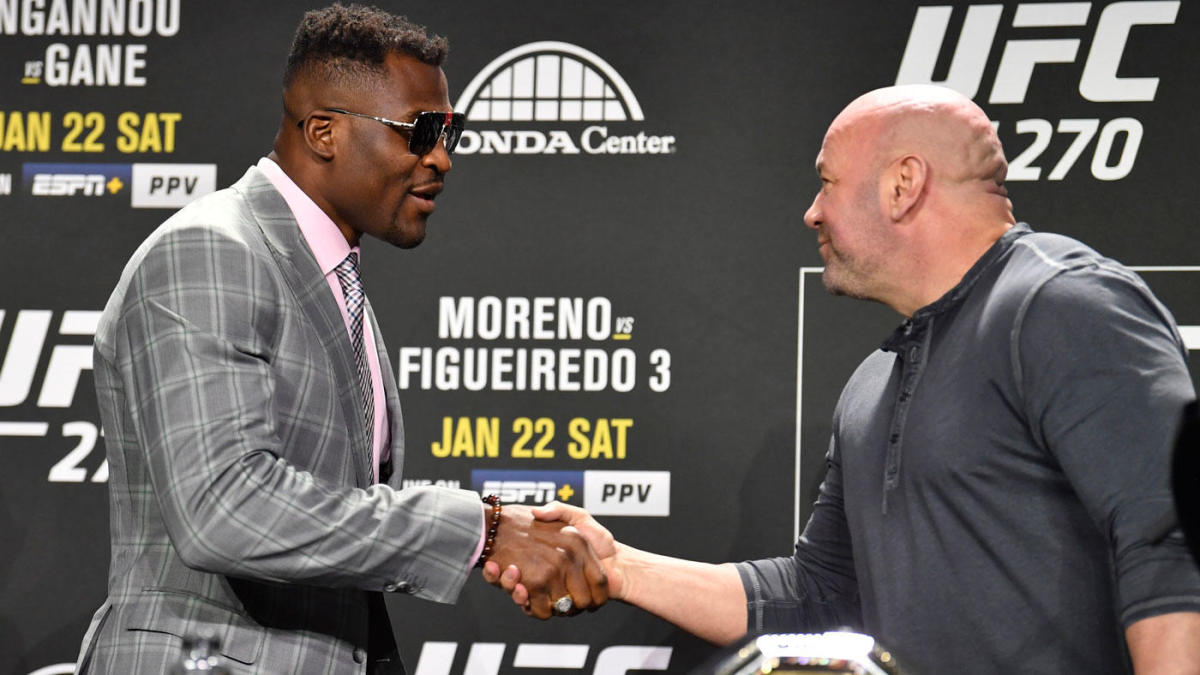 Dana White says there was nothing personal behind his absence in the aftermath of the UFC 270 main event.
Many fans had noted White not being in the Octagon to wrap the heavyweight title around Francis Ngannou after Ngannou's successful title defence, and there was much speculation that it was all down to the current contract dispute between the champion and the promotion. According to White, however, that had nothing to do with it, and in actuality, he was backstage dealing with some sort of crisis.
"I wasn't out there for the main event," White said, speaking on an ESPN+ Q&A. "I actually walked out of the arena right after the co-main event, because there was stuff going on backstage that I was dealing with.
"For anybody thinking I was showing any kind of disrespect towards Francis, I saw Francis all week, you idiots. I shook his hand, I said hi to him, I was out there for the staredowns, the whole thing. For anybody to think there was some kind of disrespect towards Francis, I wasn't out there for Michael Bisping/Rockhold's fight either, because I was dealing with some stuff … I couldn't make it out there to put the belt on Francis.
"There's only been one time that I've walked out on a fight and made it very clear, showed up to the press conference, and said, 'This is exactly why I didn't [do it]' with Anderson Silva … There's the answer."
Ngannou's future with the promotion remains unclear, with discussions between his team and the UFC having come to a standstill after Ngannou stood by his desire to compete in boxing. It's believed his contract will expire at the end of the year and he'll become a free agent.
Comments
comments