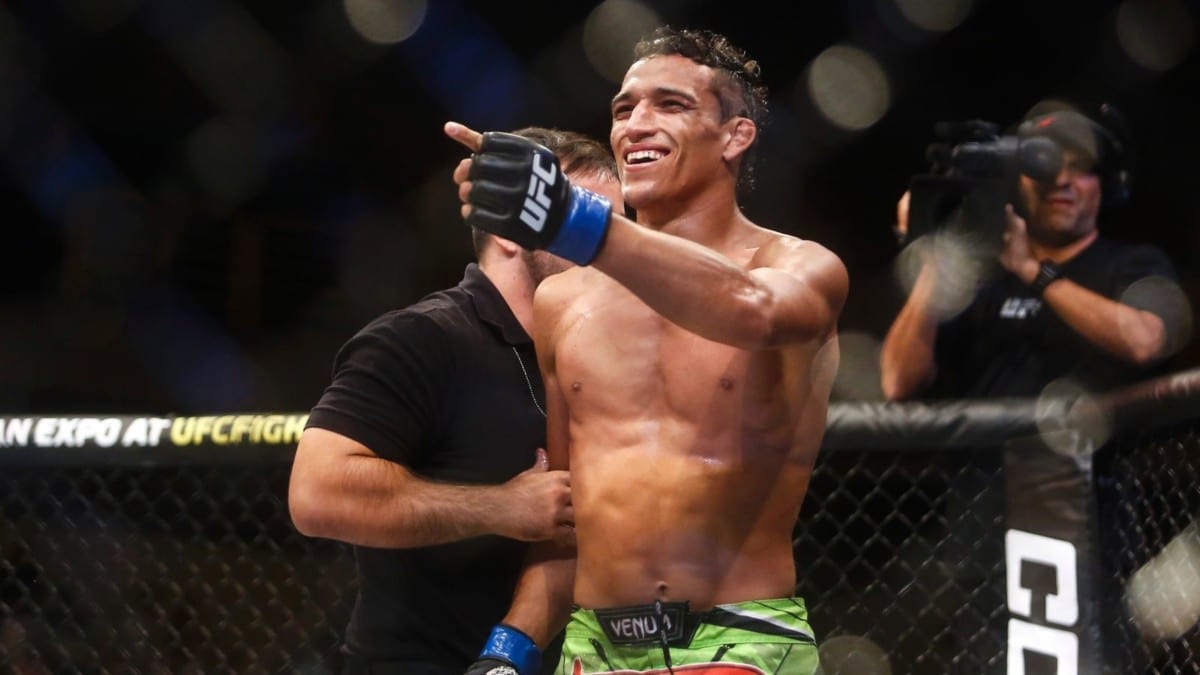 Conor McGregor asked on Twitter a few days ago when he would be fighting Charles Oliveira and according to Charlie Olives, that might be sooner rather than later.
McGregor remains in recovery from the leg break he suffered in the cage last summer but with the Dubliner hoping for a return to sparring in April ahead of a fight early in the summer of 2022, the 'red panty night' is back on the table and the UFC's 155-pound champion wants a piece of it.
Oliveira, who dismissed the challenge of Dustin Poirier by third-round submission in Las Vegas late last Saturday night, has been linked to a range of lightweight contenders since he claimed his tenth UFC win in succession but there's one name that sticks out to him as he plots his next move.
"Of course, no one's a fool. 'No, I'll fight someone else because of the belt, leave Conor alone' — who's going to do that? Only a fool," Oliveira said to MMA Fighting, via translation.
"If I had the opportunity to fight Conor, I would definitely fight Conor. The belt is mine regardless. The division has to get by and wait a little bit. There's nothing else to do. We have to think about our families, our children, think about what we can do down the line."
No one could suitably deny Oliveira the chance to sit back and take it all in. The 32-year-old Sao Paulo native has been one of the UFC's longest-tenured fighters but hit exceptional from 2018 onwards and owns one of the company's longest unbeaten streaks, dispatching names like Kevin Lee, Tony Ferguson and Michael Chandler along the way — and while he says that he will accept the challenge of whoever the UFC puts in front of him, it is clear that one name stands above the rest.
"That happened to me," he explained. "I was the No. 7 in the rankings and wanted to fight [top contenders] and they didn't want to. The champion has a name now, we're part of the same organisation, and I'll fight whoever the UFC puts against me. If they say it's Conor, I'll fight him. If they say it's Justin, I'll fight him. I just want to go home now and get some rest with my daughter and go back to the cage as soon as possible."
Comments
comments