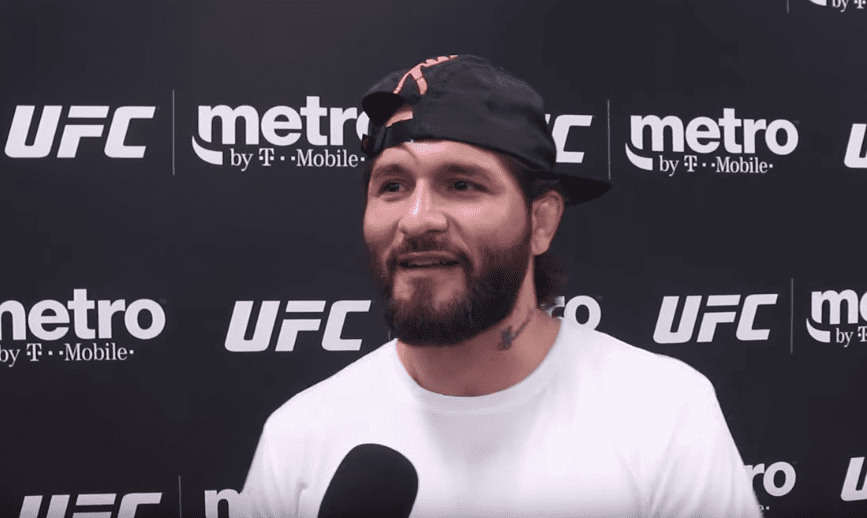 Given that his friend and training partner Colby Covington is the presumptive next challenger for Kamaru Usman's UFC welterweight title, that leaves Jorge Masvidal with an open schedule.
Masvidal, a contender for 2019's fighter of the year thanks to two earth-shattering knockouts in succession against Darren Till and Ben Askren, had been in the UFC's title thoughts following those performances but Covington's conclusive shellacking of former champion Robbie Lawler appears to have set in stone his own title contendership.
As for Masvidal? He has his eyes on this weekend's UFC 241 co-main event or more specifically, the return of Nate Diaz.
Diaz hasn't fought in the UFC for almost exactly three years after his second bout with Conor McGregor but retains his status as one of the UFC's top stars — and that is something that Masvidal wants to take a bite out of.
"I've got 16 years work in with one goal in mind and that's to get the belt," Masvidal said to The Mac Life. "If I'm not fighting for that belt when it's so close to me and I was promised to me after the Ben Askren fight, it has to be something significant for us. They've gotta pay me man, that's about it. We'll see what's up, we'll figure it out.
"In a heartbeat, we're signing," he says of a potential bout with Diaz. "I've been chasing the belt for 16 years but that's such a fight for me, for the fans, for the sport. It's two Latin dogs just going at it man, we haven't seen that in the sport too much. We need to see it. We're just gonna lock up two dogs in the cage and let them go. Let's find out what happens. That's a fight that I would love. If that fight gets offered, we're taking it.
"I want the fights that will push me over. The title means, for me because I don't have it, everything but Kamaru's not like a dangerous dude, you know? It's not a fight that I'm scared to get hurt in. A guy like Nate, I know he's going to try to rip my head off. He's going to try to take my soul. Those big fights motivate me to work out. I was motivated for Ben and stuff but it's a little different when I'm getting ready for Till. He can hurt me. Ben is just going to hug my leg and until he can't fucking hold no more.
"It's different. There are some guys that you actually get up for. Nate's one of those guys.
Another name that has swirled around in relation to Masvidal is that of McGregor. It is an opportunity that Masvidal would relish but he says that he would have to be careful of the Irishman's most potent weapon.
"Of course, he's got that left hand. It's brutal, I can't get touched by that. Ain't nobody baptising me, man. I gotta make sure I get after him if I get in there."
Comments
comments