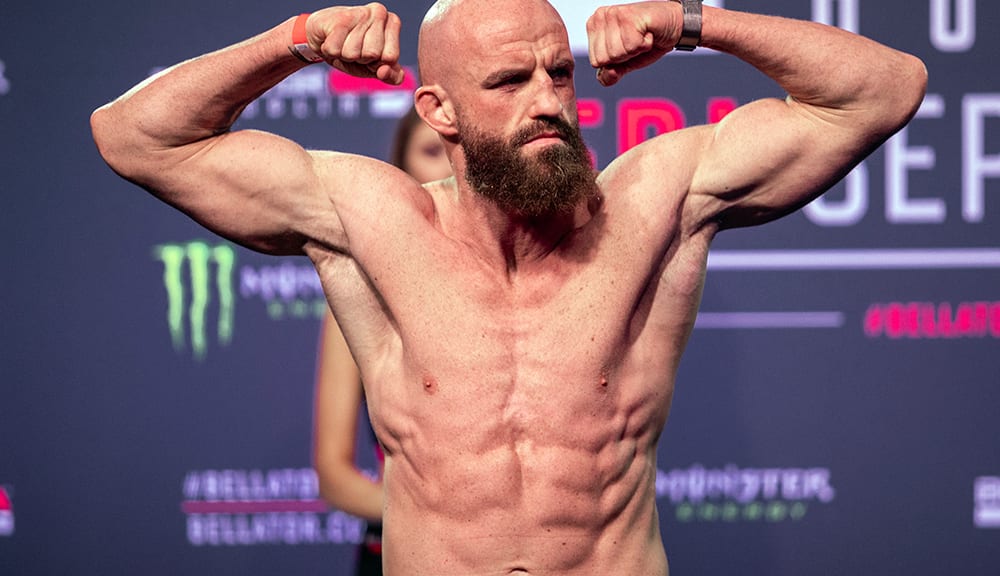 Bellator lightweight contender Peter Queally has urged more women to join up with MMA gyms as the topic of self defence has again been raised in Ireland following the recent murder of Tullamore woman Ashling Murphy.
Murphy, 23, was killed last month in what appears to be a random attack by a man while she jogging close to her home — once again raising the topic of how women can effectively defend themselves in such an horrific event. Queally, the SBG stalwart, held a self-defence workshop in SBG's Naas branch in January which saw around 30 women take up the offer of free tutelage during which basic advice was imparted by him and several of the SBG training partners.
But speaking to Dublin Live, Queally recommended that anyone who was serious about it go one step further.
"We had our first one last Saturday. And it was a great response…all the girls seemed to enjoy themselves and seemed to appreciate it," he said. "To be honest, these self-defence classes are good, but what a girl should do really is just join a gym, and start learning how to defend herself.
"And not only will she be able to defend herself, in the rare, rare case that something happens, but also she'll develop confidence, become physically fit and make friends. I'd recommend that to any girl. That was one thing that I found from speaking to the girls on the self-defence class was oh, you know, I have no experience, blah, blah, blah.
"They think an MMA gym is the likes of me, Conor [McGregor], Asael [Adjoudj] and Artem [Lobov] all in there bludgeoning each other to death. That's what they think happens in MMA gym. But the reality is, it's the membership of an MMA gym is made up of 99% of brand new people that are beginners.
"Everyone's a beginner, when they start, then you get good. And then you can sometimes morph into being a professional fighter or whatever. But 99% of people's goal is just to come in and get some confidence and have some fun."
View this post on Instagram
Queally was also keen to dispel some of the other myths which might lead to some people being hesitant to taking the step.
"We've every kind of shape and size, and age as well. We've guys in their 50s training in the gym regularly," he explained.
"So none of this is a barrier. A good gym should be able to accommodate everyone. If you've been to a gym and you feel like you're too old or too slow or too overweight or whatever, you're just at the wrong gym. They're not coaching you right. There have been many guys that have come into my own gym, and they're just so shy and so meek.
"You can just tell they desperately need their confidence lifted, but then you do see it after the course of a few months. You see this happening before your eyes. It's beautiful to see. I think women would benefit from this as well. Taking out the danger in society of being attacked, just having a bit more confident is always a good thing.
"And the social aspect of it is great as well, when you're just making new friends, and all this different stuff. It shouldn't happen that we've to do this, it shouldn't be a case where women are getting attacked. But unfortunately, this is life."
Queally fights in the co-main event of Bellator's latest event in the Irish capital on February 25 where he takes on the tough Englishman Kane Mousah.
Comments
comments