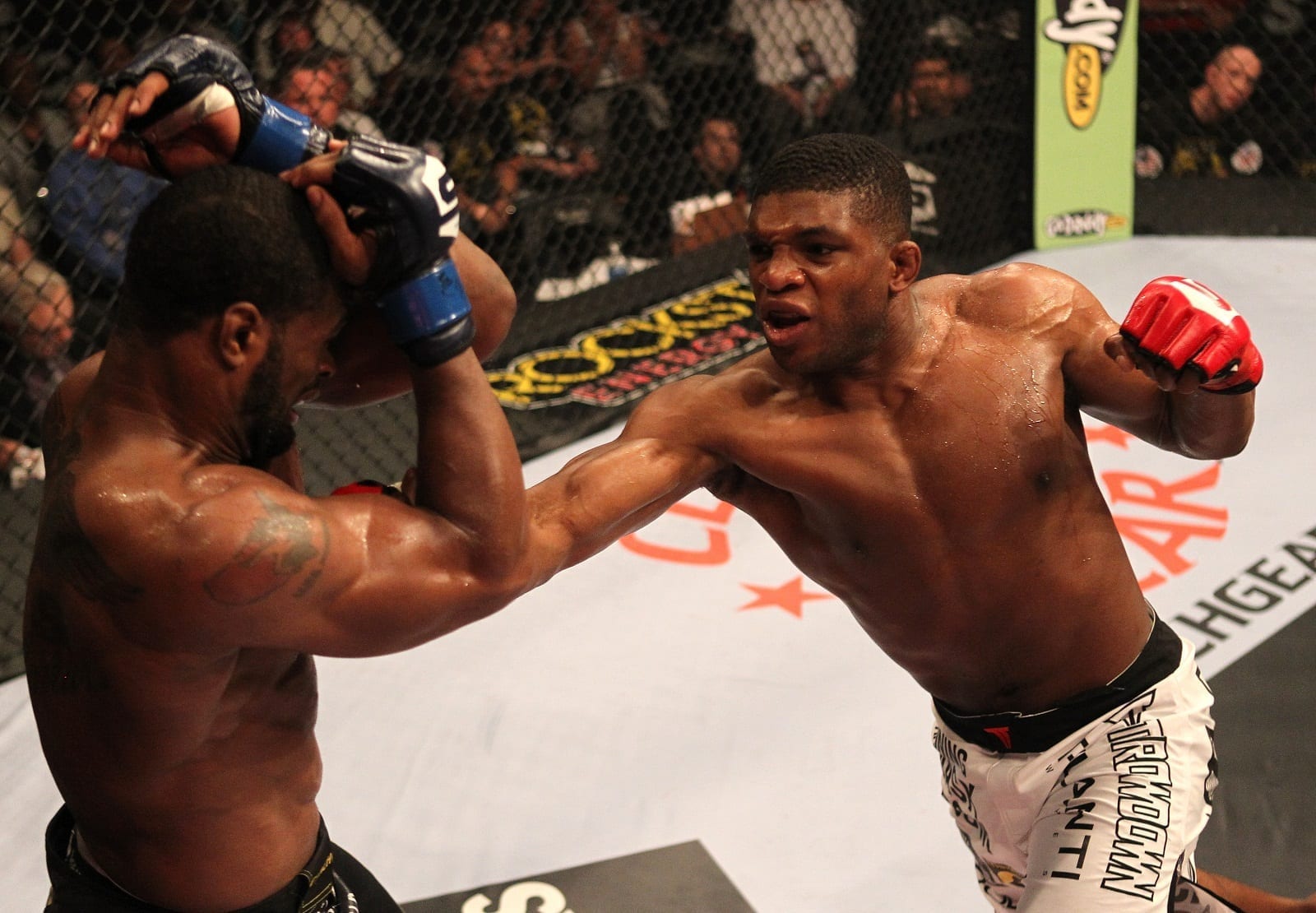 One of the OGs of the UK MMA scene, Paul Daley, is set to hang up the 4oz gloves.
'Semtex', who has won 43 of his 63 professional mixed martial arts bouts, announced during Monday's edition of The MMA Hour with Ariel Helwani that he will take on one more fight for Bellator in their UK show in MMA before he calls it quits, ending one of the more storied and sometimes controversial careers in the sport.
"It will be my retirement fight," the Nottingham native said. "After many years in the game, the hours on the road, hours in the gym, the years have caught up with me and now every morning I wake up with a bad back, and I'm just tired.
"I've put in a lot of time in the sport and I'm in a position to retire, fortunately. So yeah, I'm going to retire. I don't want to be one of those fighters who's getting knocked out all the time by the younger guys. I want to be a guy who goes out when I want to go out."
It hasn't been a decision made lightly. Daley admitted that he considered last April's win against Sabah Homasi as a candidate for his last fight but then decided he wanted to go out in front of his home country fans — with opportunities to do so delayed by the Covid-19 pandemic.
"Homasi was going to be my last fight, but Bellator wanted to put it in America, and I don't think the UK at the time were allowing shows, people to travel over for productions to produce a show over here," Daley explained.
"So yeah, that was going to be my last fight. Then they offered Jason Jackson  with title implications, so then I took that fight, and then that didn't go my way, so I owe to my fans, my family, to have this last fight over here in the UK."
That loss to Jackson, though, proved to Daley in his mind that the time was right to step away.
"I don't feel good saying it, but that's the truth," Daley admited. "I made attempts to get up and I wanted to show a little bit of my ground game with kimuras and stuff like that, but my feeling coming into the fight and my feeling after the fight was one of, like, I just didn't give a f*ck. You know?
"So [what if] I lost? I've lost plenty of fights. And even with Bellator dangling the carrot of it having title implications, that fight wasn't going my way and I didn't want to put that extra effort in to change the scorecards and such."
Fortunately though, he says he finds himself in a good place two years out from his 40th birthday.
"I've been planning for [retirement] for a long time," he said. "I've had a lot of fights. Bellator has treated me well while I've been there. So I put things in place so that when I do call it a day, I can do so comfortably."
Comments
comments