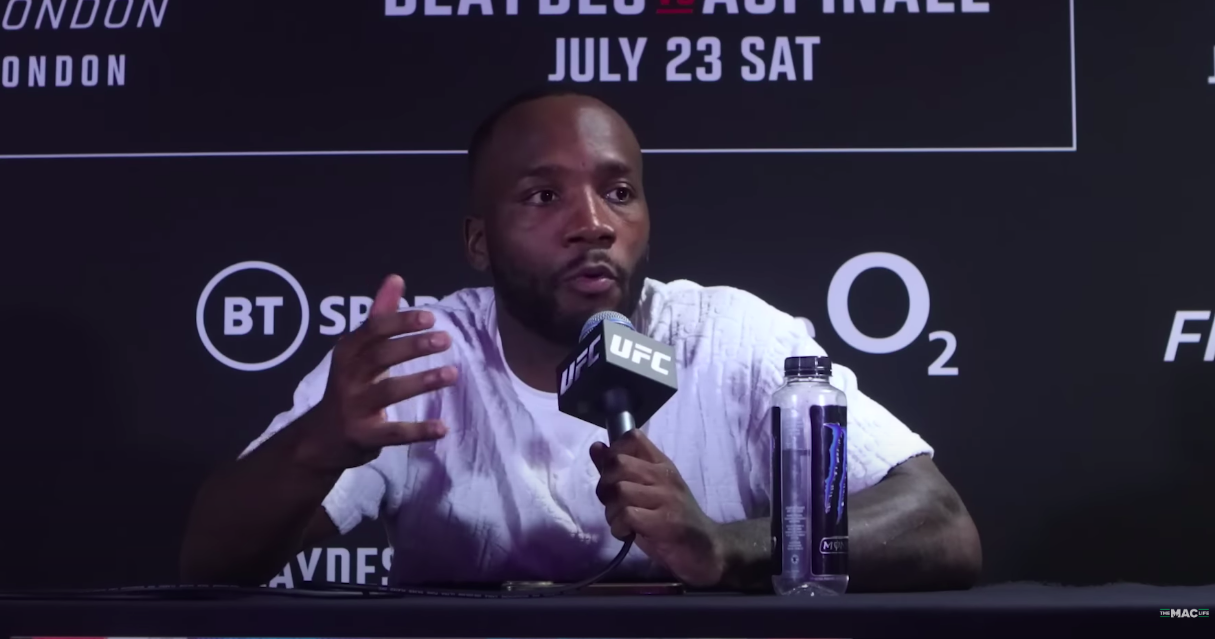 The recent booking of a welterweight bout between surging contender Khamzat Chiamev and Leon Edwards has raised a few eyebrows within the fight community — and two of those belong to upcoming title contender Leon Edwards.
Diaz had been vocal recently in demanding that the UFC offer him the final fight on his deal so that he can test free agency, or pursue other combat sports avenues which may be available to him but the recently announced showdown with Chimaev has some suspecting that the UFC gave Diaz one of the toughest possible matchups on his way out the door.
Chimaev has won his first eleven fights (five of those in the UFC), while Diaz has won just one of his last four fights in the cage. And discussing the fight Edwards, who is one of the fighters to have handed Diaz one of those defeats, said that the Stockton man is facing an uphill battle.
"If I had to put money on it I'd probably go Khamzat but I'd love Nate to get it done," Edwards said to the media backstage at UFC London, including TheMacLife.
"He's done so much for the company and I wish they gave him a veteran, a nice fight to bow out to. To give an up-and-coming guy that's had four or five fights in the UFC, and a wrestler guy as well… I think they f*cked up. They should've gave him a better fight. But I would love Nate to get it done. But as I said, if I'm a betting man I'd probably go with Khamzat.
"You can't not like Nate," added Edwards of his former foe. "He is who he is. I've watched this guy's coming up at 16 or 17 when I was getting into MMA. I wish him well in his career and whatever he wishes to do next — Jake Paul or wherever he decides to go."
Comments
comments