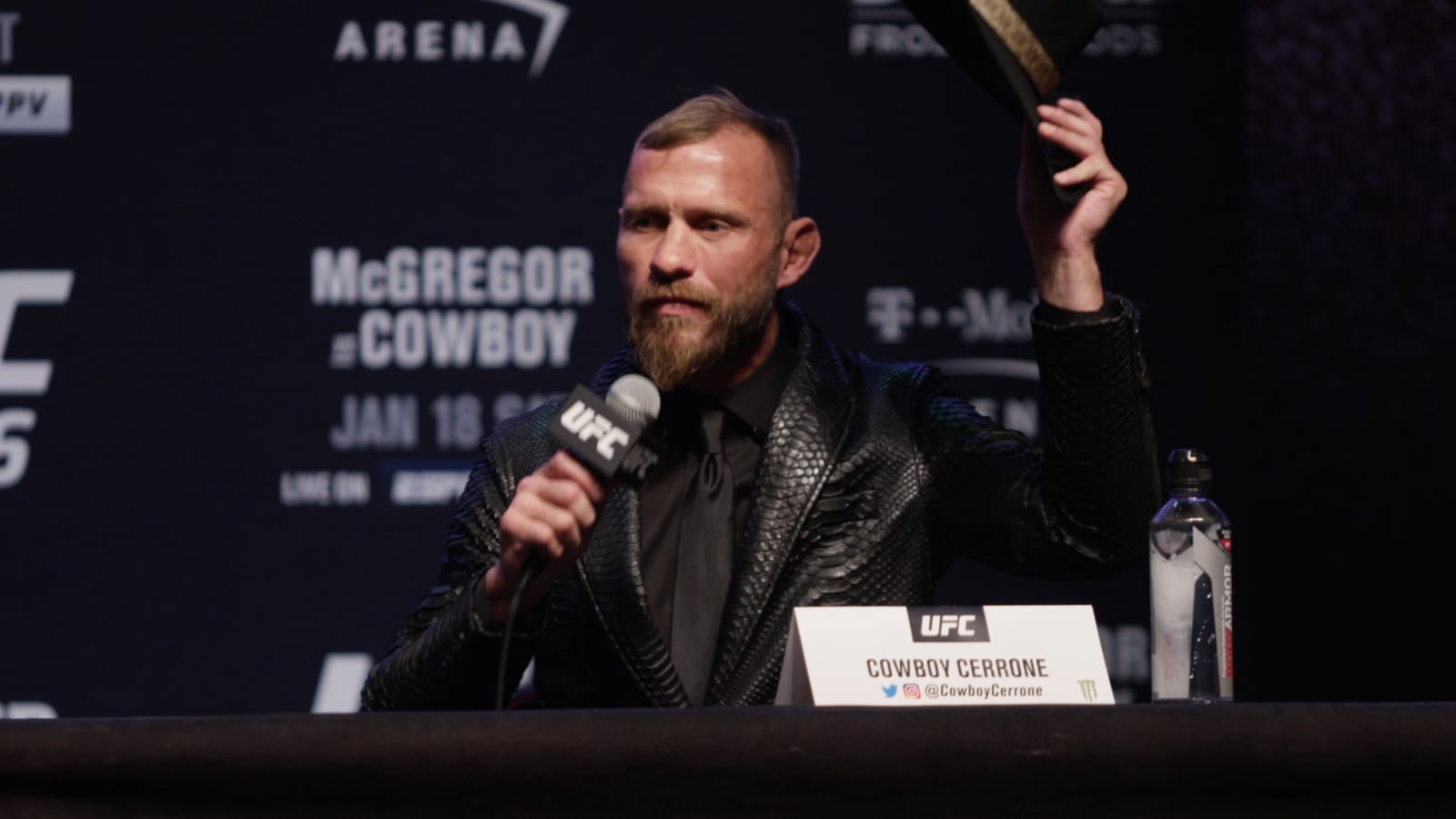 Donald Cerrone, the man with the most fights in the history of the UFC, should consider taking a little time off according to UFC president Dana White. 
Cerrone suffered defeat just 40 seconds into his high profile bout with Conor McGregor in the UFC 246 headliner last weekend, the third bout in succession in which 'Cowboy' has been finished before the distance. The 36-year-old fighter suggested in his post-fight interview with UFC commentator Joe Rogan that he isn't going anywhere and that his love for competition will keep him in the fight game.
And if that is indeed the case, White suggests that the popular fight tap the brakes a little.
"I'll talk to him and see what he wants to do," White said at the post-fight presser. "He's like the lighter version of Chuck Liddell. This is what the kid does. It's what he does, it's who he is.
"The not-so-fun part of the job is when you have to have these kind of conversations and ask him what he wants to do. I'd like to see him take a break."
White is, of course, referring to his advice to Chuck Liddell for whom White is a friend and former manager. The latter part of his UFC career was littered with a sequence of KO defeats, forcing White to have a heart-to-heart with Liddell and advise him to step away.
White stated that if Cerrone wants to continue his career then he has little problem with that but added while every fight won't be against someone of the calibre of Conor McGregor, there are no easy fights in the UFC.
"That's not what we do here. We don't do that here," he said. "When the rankings come out to Tuesday, we'll see where he ranks. And that will determine what fights he would fight next.
"But if you feel if you like you should fight guys that aren't ranked in the UFC, you probably shouldn't be fighting in the UFC. Because there's plenty of places where you can go and make a lot of money."
Comments
comments