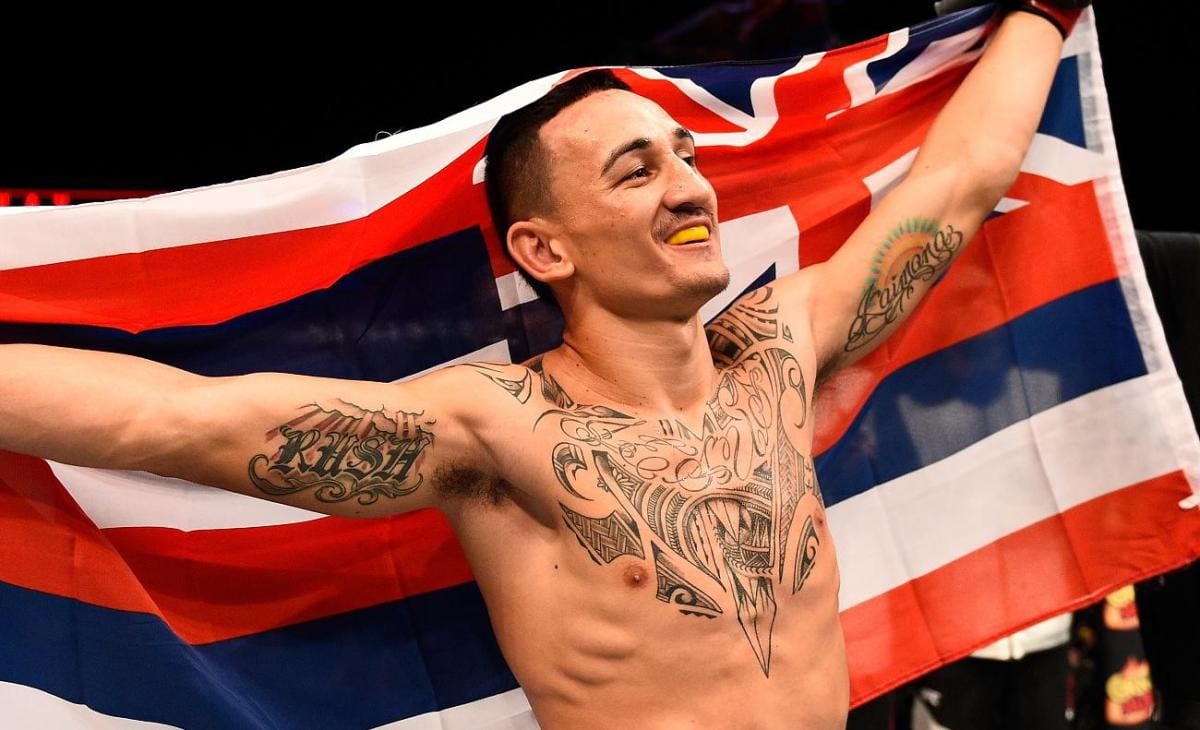 Max Holloway's bid to become a two-division UFC champion was stopped in its tracks by Dustin Poirier in April, as he won a unanimous decision victory against the Hawaiian to claim the interim lightweight championship — but 'Blessed' says he remains undeterred by his first defeat since 2013.
Holloway signposted himself as one of the world's best pound-for-pound fighters with his five-year, 14 fight win streak at featherweight but the move north to 155, agains another surging fighter in Poirier, proved too big an ask. He will return to 145-pounds for a title defense against Frankie Edgar next Saturday and speaking to the media at a press event in Las Vegas, Holloway said that he intends to once again test the waters at 155-pounds.
View this post on Instagram

F.A.M. #fanartmonday #blessedfanart
"55 ain't far off. That's only 10 pounds, that's all it is, is 10 pounds," Holloway surmised (h/t Middle Easy).  "We'll get back there when we get back there. Hopefully it's sooner rather than later and we'll see what happens. If it takes a 10-fight win streak to fight for another belt up there, become the double champ, it takes a 10-fight streak. That's what it is. I ain't scared of no work and you guys all know that. Put my nose down and get to work I guess.
It is remarkable to think that Holloway is still just 27-year-old and is very much still in the stage of his career where he can make vast improvements in the gym and showcase them under the lights. That is what he says he intends on doing against Edgar, one of the division's most wily and experienced combatants.
"It's in my history," he said. "You guys watch my fights, you guys go back to all my fights, I'm a different guy every time and come July 27 you guys are going to see a different guy in there again. The kid that showed up in April, the guy you're looking at, standing in front of him, I'd kill that kid. I'd body him. There's no comparison and it happens, this sport or life, period, is like Chutes and Ladders. Sometimes you've got to slide down to climb up a bigger ladder.
Comments
comments