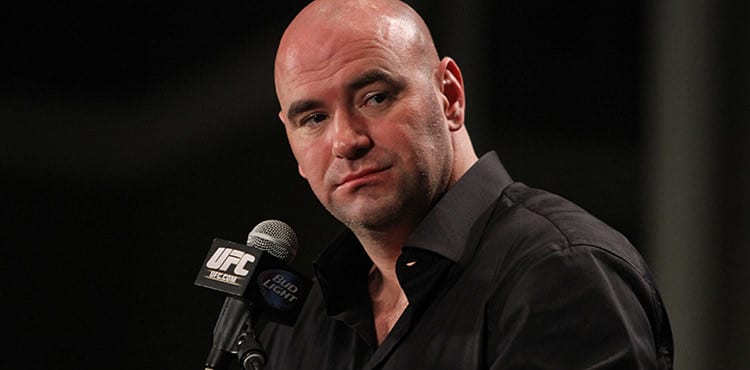 The fight you didn't know that you wanted to see, and probably don't want to see, has caused Dana White to bite.
A couple of weeks back Justin Bieber issued a challenge for Tom Cruise to meet him inside the octagon in a battle of the A-Listers. Though the singer later backtracked and said that it was little more than a joke, several prominent members of the entertainment industry have expressed interest in what would be a massively lucrative, if somewhat strange fist fight between the 25-year-old pop star and the 56-year-old actor.
But despite not initially taking it seriously himself, Dana White let his inner promoter out on a recent interview with TMZ.
"Let me tell you something interesting, obviously this came out, lots of people talk about fighting in the UFC, NFL players or celebrities or whatever, it happens a lot. I saw it but didn't pay much attention to it.
"I'm not gonna say any names but I got a phone call from a couple of real guys who say they really do wanna do this fight and they believe Tom Cruise would do the fight. I told them that if that's true — and everybody involved really wants to do it — we can talk."
Cruise is well-known for performing many of his own stunts in his movies so, with the right kind of eyes, you might be able to see a situation where he would contemplate applying the time and energy necessary for a mixed martial arts fight.
"I'd be an idiot not to make this fight … that would be the easiest fight to promote in the history of my career," White added.
Of course, a fight like this would likely captivate legions of so-called 'casual' fans, with the hardcores may need a little more persuading.
Comments
comments