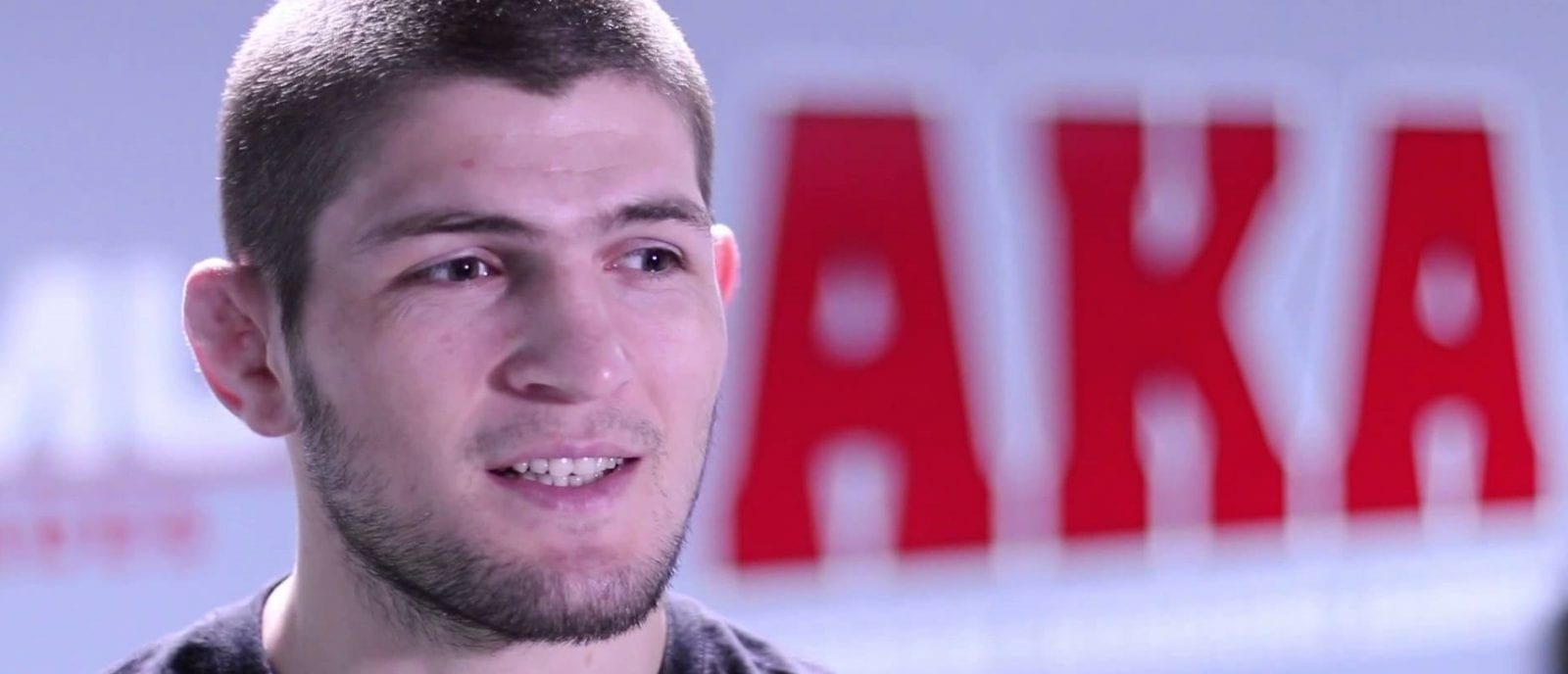 Welcome to the "In Case You Missed It" weekly round-up. Here, every Monday, we'll be taking a look at the top stories of mixed martial arts that emerged in the last week.
Over the last seven days, we've had (as usual) plenty to discuss in the world of MMA. Georges St-Pierre is back and Bisping doesn't care, McGregor's 2016 is recognised and Khabib Nurmagomedov… well. Let's take a look in case you missed it.
Khabib Nurmagomedov's UFC 209 weight cut
On Friday morning, Khabib Nurmagomedov was taken to a hospital after complaining of severe liver pain. A gruelling weight cut had left him unable to continue, even just 6-pounds away from the 155 lbs limit, and his fight with Tony Ferguson was called off.
The cancellation was devastating. Highly promoted as one of the most competitive fights we're likely to see in the current UFC landscape, Ferguson/Khabib was a contest that had fans captivated. For it to fall through (the third time it has done so), especially at the last minute, put a dark cloud over the entire event of UFC 209.
While Ferguson was offered replacement bouts, with the UFC even calling a Mr. Nate Diaz (and wouldn't that have been a turn up for the books), he elected to turn them down — something that warrants no blame.
Khabib's situation was met with various reactions (although unanimous disappointment and disbelief), but it once again forces the topic of severe weight cutting to rise.
It's hardly a controversial statement to say that weight cutting is bordering on the obscene these days. Fighters shredding 30 pounds to reach their fight weight is only going to lead to problems, whether now or in the future. With as high profile a bout as  Nurmagomedov falling through, one asks how long will it take before the UFC/commissions are forced into action?
UFC 209
Due to the above story, it always felt as if UFC 209 was up against it. The lack of the blockbuster co-main event meant that every one watching always had an unavoidable 'yeah, but if…' attached.
And, while the majority of the bouts were good enough to keep most of the blues away, when it came time for the main event, plenty weren't happy. After an epic back and forth at UFC 205, Thompson and Woodley came out with and offered a very different contest on Saturday night. The two were exceptionally tentative, with both unwilling to throw an attack that could offer the opponent a way in and counter. As such, minutes that went by with very minimal activity, and save a last minute flurry in round five, there was hardly any action to speak of.
Shockingly, despite the majority of pundits (including UFC president Dana White) watching it scored the fight 3-2 in Thompson's favour, with some extending to a draw, the bout ended up tipped in Woodley's favour as a majority decision.
A disappointing end to what was really a disappointing weekend for the UFC.
Georges St-Pierre and Michael Bisping begin the promotion
If you ever want to see a contrast in styles, check out the press conference starring Georges St-Pierre and Michael Bisping.
On one side, St-Pierre was suited and booted, punctual and relaxed. He answered all questions professionally, brought up the stock market and all in all was the clean cut Canadian we remember. On the other, Bisping showed up half an hour late, started off every sentence with 'fuck', and all-in-all had the air of a man that Vegas had shown a good time.
Either way, it gave a fight that had received a fair bit of backlash a needed shot of encouragement.
Conor McGregor and John Kavanagh awarded for epic 2016
On a more positive note to all the trash talking and general back and forth that went on, there was a night for peaceful reflection.
At the World MMA Awards, Conor McGregor and his coach John Kavanagh received the Fighter of the Year and Coach of the Year awards respectively. Their 2016, culminating with McGregor holding two belts aloft as the first athlete to ever hold two belts in two divisions at the same time was a phenomenal achievement for a gym from humble beginnings in Dublin, Ireland
Other notable winners at the ceremony were:
Female Fighter of the Year – Amanda Nunes
Breakthrough Fighter of the Year – Cody Garbrandt
Fight of the Year – Cub Swanson vs. Doo Ho Choi (UFC 206)
Knockout of the Year – Michael Page (vs. Cyborg Santos, Bellator 158)
Submission of the Year – Nate Diaz (vs. Conor McGregor, UFC 196)
Upset of the Year – Michael Bisping (vs. Luke Rockhold, UFC 199)
Comeback of the Year – Miesha Tate (vs. Holly Holm, UFC 196)
"Shawn Tompkins" Coach of the Year – John Kavanagh 
Trainer of the Year – Mike Dolce
Gym of the Year – American Top Team
Referee of the Year – John McCarthy
Ringcard Girl of the Year – Jhenny Andrade
Leading Man – Dana White
Best Promotion – UFC
Best MMA Programming – Ultimate Fighter
MMA Media Source of the Year – MMAFighting
MMA Journalist of the Year – Ariel Helwani
MMA Clothing and Equipment Brand of the Year – Venum
Comments
comments