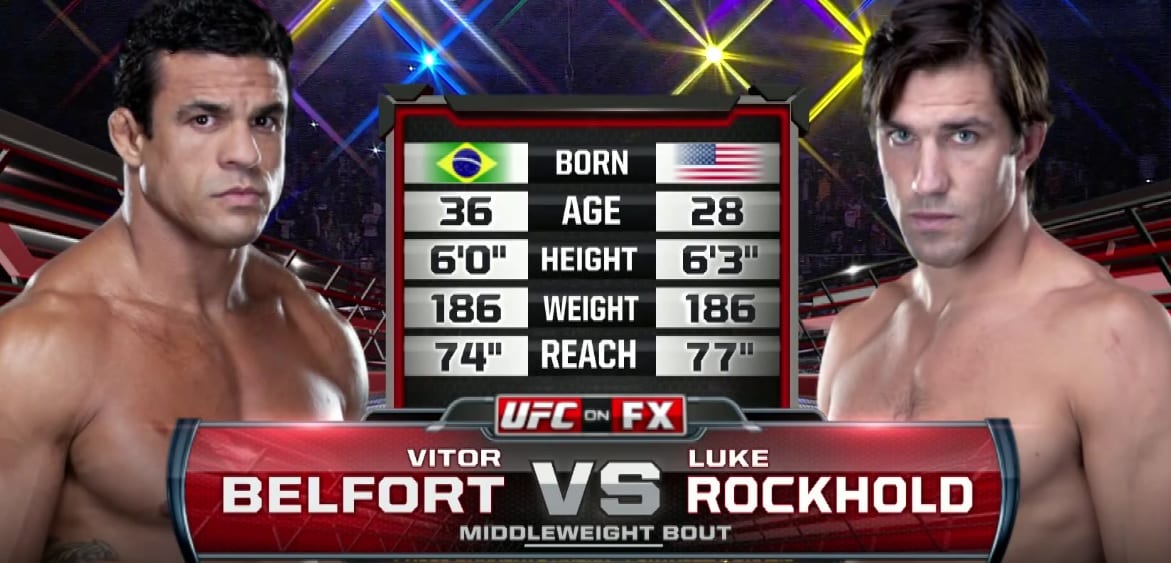 The UFC heads back to Fortaleza this weekend for UFC Fight Night 106, an event to be headlined by l0cal hero Vitor Belfort taking on one of the organisation's newest middleweights in Kelvin Gastelum.
Belfort, now 39-years-old, appeared to announce his retirement from mixed martial arts last October but quickly backtracked on his statement, indicating that he wanted a place on the Brazilian card this weekend. He got his wish.
While it remains to be seen exactly what Belfort's long-term strategy is in mixed martial arts, in Kelvin Gastelum the Brazilian faces an extremely tough challenge. Since repeated problems making the welterweight limit mandated his move up to 185-pounds, Gastelum made a huge impression in his middleweight bow as he used his superior speed and movement to blitz Tim Kennedy, who swiftly retired after the bout.
Belfort too appears to be on his way out of the sport and you would presume a loss to Gastelum this weekend would expedite that decision. The Phenom will still be dangerous though, as Luke Rockhold found out when he met Belfort in Brazil in May 2013.
You can watch their clash below for a reminder of what Vitor Belfort can bring to the table.
.
Comments
comments