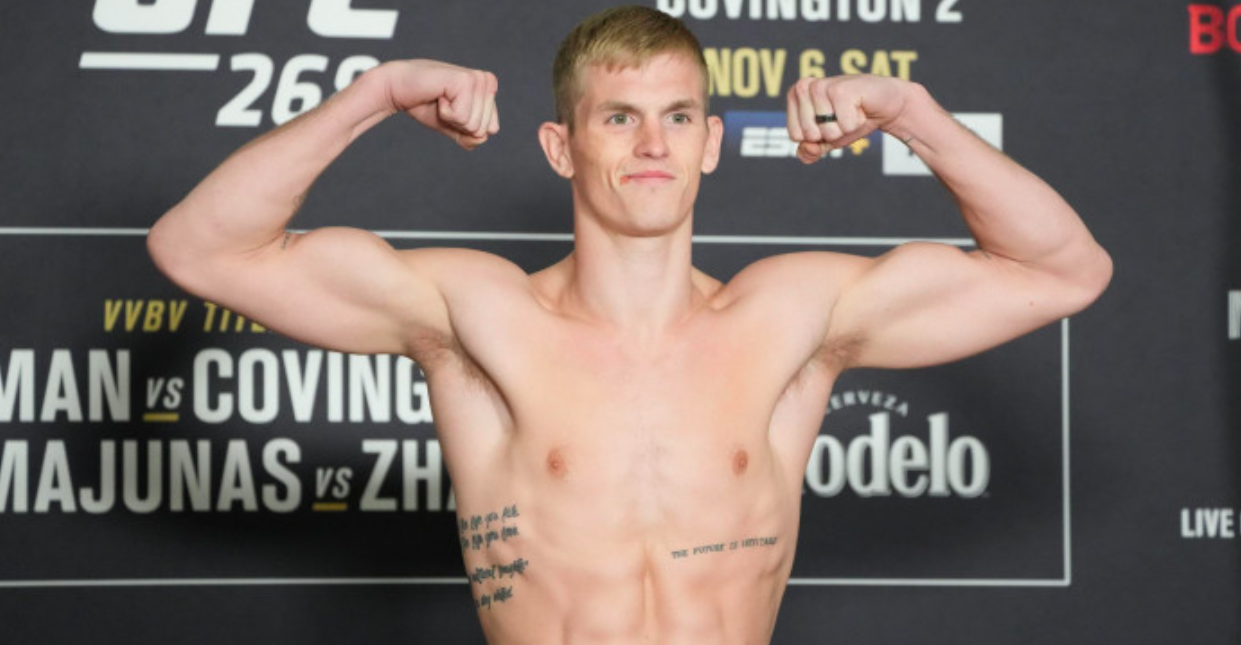 Unbeaten UFC welterweight Ian Machado Garry says he has his eye on a specific potential opponent as he gets closer to booking his next fight.
Garry, 25, is 3-0 in the UFC thus far in his career but hasn't been seen in the Octagon since an emphatic decision win against Gabriel Green in July of last year but the Dubliner recently revealed that he has returned to Kill Kliff FC in Florida (formerly known as Sanford MMA) to begin a fight camp ahead of an as-of-now unbooked fight in the near future.
And while he hasn't been sent a bout agreement by UFC matchmakers just yet, Garry says that he has one potential opponent in mind for his fourth outing in the UFC cage.
"Everything starts with Bryan Barberena," Garry told GiveMeSport.com. "His last two fights have been against former champions and now he could fight the future champion.
"Obviously he beat a teammate of mine in Robbie Lawler so I'd love to get that one back for the team. Not that it necessarily means anything to Robbie or the guys but anytime I can beat a guy who has beaten a teammate of mine I'll always take that opportunity.
"So yeah, I'd absolutely love to do that for the team."
Should the fight with Barbarena become a reality, it would represent Garry's most significant test in the cage to date. The American is 18-9 in his career, and has been an active member of the UFC welterweight roster since 2014. He has shared the Octagon with a host of well-known names, such as Leon Edwards, Jake Ellenberger, Vicente Luque, Matt Brown and most recently Rafael Dos Anjos this past October.
He also holds a TKO win against former champion Robbie Lawler from July of last year, something which grates Garry as the two share a training mat with one another in Florida.
"I think he's the perfect person for me to start this year off with a bang," added Garry. "I've always said I'd love to fight that guy. He called out Shavkat [Rakhmonov] so we know he's ready to go. You don't call out Shavkat and then say you can't fight. So we know he's ready to go.
"I think this would be a massive fight – a veteran of the UFC against an up and coming star. These two styles have fight of the night written all over it. He's known for being tough but being tough doesn't work well against me because it means you're going to get beaten up for longer.
"I don't think there's any planet where he can beat me because I can guarantee you there's no way that guy makes it to the end of the fight. I'm not someone who goes out there and tries to hit them as hard as I can with one shot. I'm going to go in there, I'm going to beat him up, and I'm going to stop him whenever I see fit. I know I'm going to catch him and I know I'm going to put him to sleep."
Comments
comments