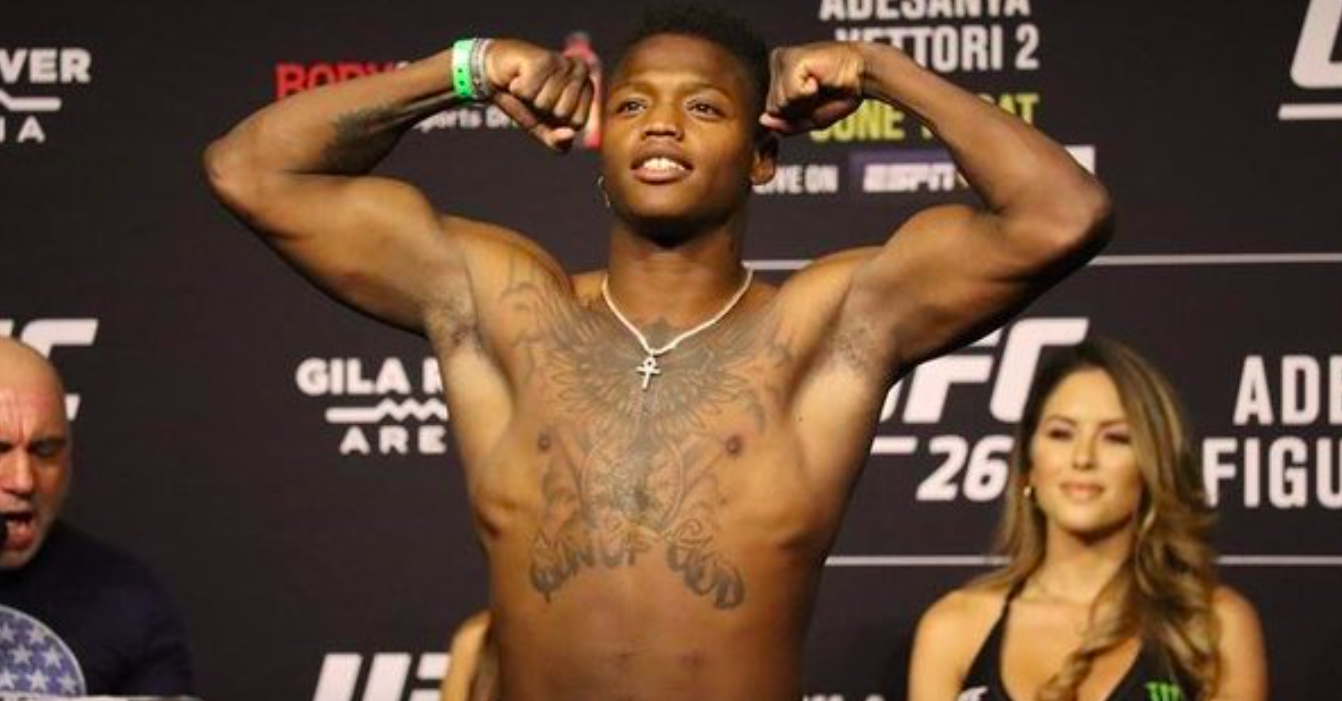 Highly-touted UFC lightweight prospect Terrence McKinney says that his name is in the mix to take on Paddy Pimblett, likely at the UFC's pay-per-view event in London in March.
McKinney, 3-1 in the UFC and 13-4 overall, has signalled himself as being one to watch at 155-pounds, with all but two of his career fights ending in the first round — scoring five knockouts and eight submissions along the way. He has looked at home in the Octagon too since making his UFC debut in June 2021, including a knockout win in his UFC debut against Matt Frevola in just seven seconds.
Pimblett, meanwhile, appears to have kept something of a low profile after an unusual end to his 2022 during which he provoked the ire of award-winning MMA reporter Ariel Helwani due to comments made on a podcast alongside Dana White, as well as a lacklustre performance in a decision win against Jared Gordon in a fight in which many (or most) observers scored for the American.
And speaking to Helwani on The MMA Hour, McKinney suggested that he could well be up next for the Liverpool man.
"Yeah [he impressed me], the way he blocked Jared's chin is very impressive," McKinney joked. "That's crazy [that he thought he won], he must've been hanging out with Sean O'Malley a lot or something. He thinks he's still undefeated. I think they'll get it done after this fight, for sure.
"I'm doing him a favour, I'm cutting weight twice super close together, you know," said McKinney, who fights Ismael Bonfim at UFC 283 this month. "This is his best chance to ever beat me… I've been hearing a little bit in the grapevine and I think it's next. It's definitely going to be in March, and if I don't get Paddy, we want a ranked opponent in April. So, let's go."
It remains to be seen, though, if Pimblett would agree to a bout in his home country in March after stating following his win against Jordan Leavitt next year that he anticipated his upcoming fights taking place in the United States.
But win a conclusive win very much needed to reignite Pimblett's career at 155-pounds,  he may well be best served in taking the hometown support at his back if indeed he is lined up against the dangerous McKinney — provided, of course, the American gets past his own test later this month in Brazil.
Comments
comments