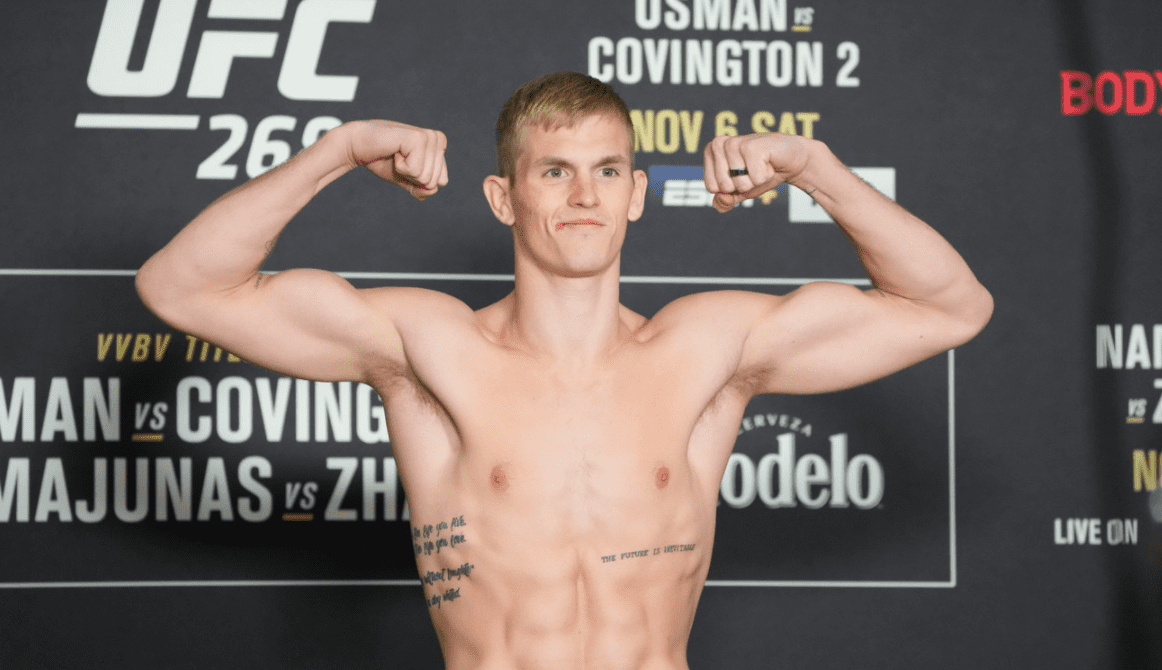 It's three for three for Ian Garry in the UFC.
The Dubliner extended his perfect record to 10-0 with a clear-cut unanimous decision win against Gabe Green at UFC 276 in Las Vegas late on Saturday night, in what was arguably his most impressive and complete performance for the organisation since making the move from Cage Warriors almost exactly one year ago.
The 24-year-old was praised by both Daniel Cormier and Joe Rogan on the broadcast, with the former praising his accuracy and movement while Rogan announced that Garry's skills were like that of a sniper as he dominated the fight behind various long-range attacks.
Time constraints meant that Garry didn't get his moment on the mic with Rogan after his hand was raised but did speak to BT Sports in the aftermath of his latest win, telling them that his next goal is to drag the UFC back to Ireland for what would be their first event in the Emerald Isle since 2015.
"I want the UFC back in Dublin. I want to bring the UFC back to Dublin. The Irish fans deserve it, they have been absolutely amazing for me," Garry said to Caroline Pearce.
"I want to bring it back for them, they deserve it. They are the loudest fans in the world, and we have done so much in the sport that I think we deserve it at this stage. I'd like to bring it back."
Garry's comments echo those made by Conor McGregor in his early days in the UFC, a wish which was granted in just his third bout for the organisation as he headlined a raucous fight card in Dublin opposite Diego Brandao; a fight which McGregor won by first round TKO.
Garry has already spoken of his desire to share a fight card with McGregor, and suggested that a perfect timeline would be for him to be booked on the (as yet unknown) McGregor comeback card before headlining a show in his native city some months later.
And maybe just like McGregor, Ian Garry will be able to speak his ambitions into existence.
Comments
comments