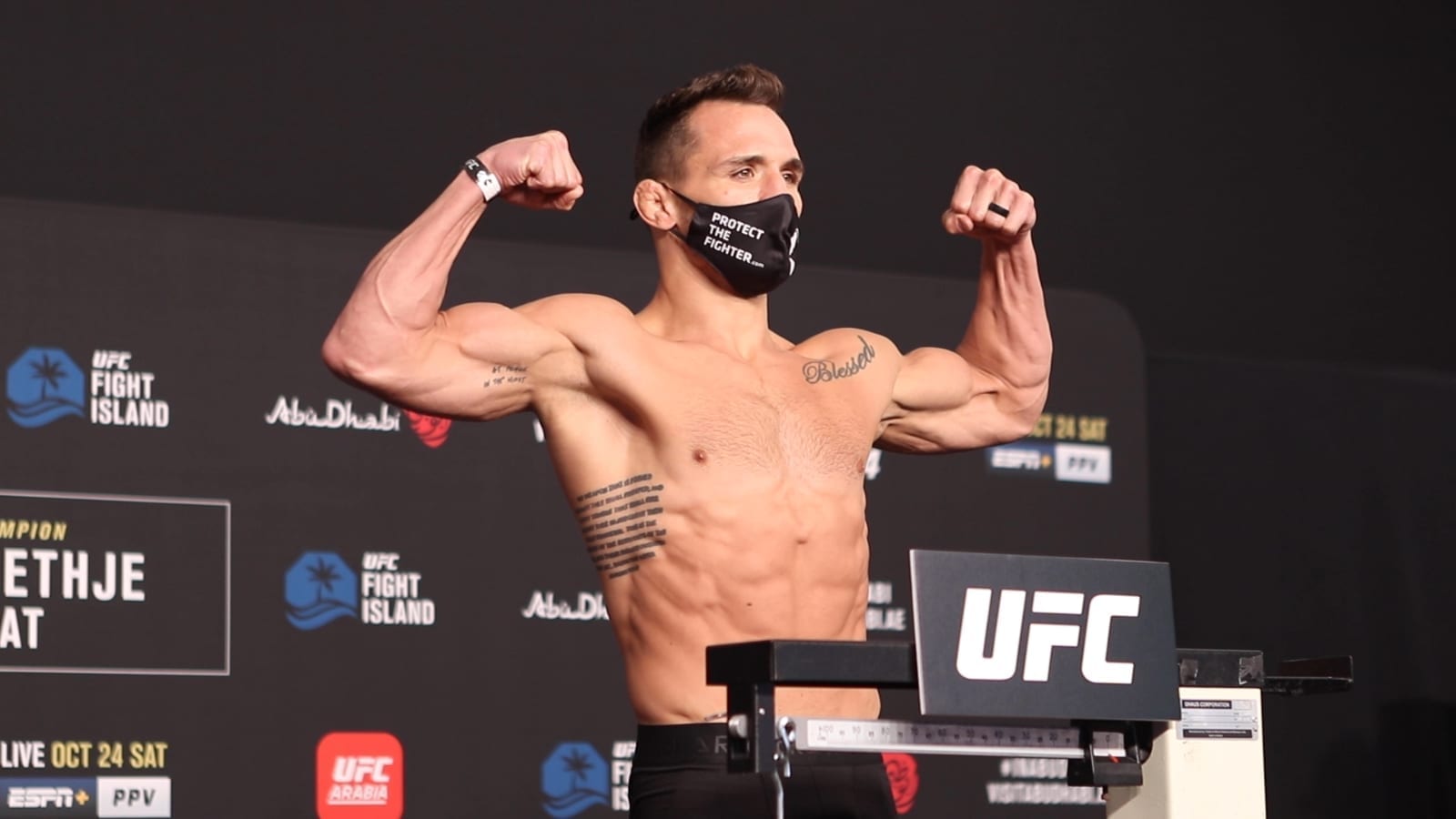 A mooted lightweight battle between Michael Chandler and Justin Gaethje linked to November's UFC 268 card — which was heavily linked as being the UFC's return to Madison Square Garden — has been thrown into doubt after former Bellator champ Chandler expressed hesitancy at receiving a Covid-19 vaccination.
Currently, all performers in an entertainment setting (a category which UFC fighters fall under) are required to be fully vaccinated to compete in New York City, meaning that everyone associated with the fight card will have to prove that they have received inoculation against the virus.
However, Chandler has stated on social media that he "will not be vaccinated at that point" and went on to detail that he wants the vaccine to receive approval from the Food and Drug Administration (FDA) before he would consider taking it.
Interestingly, the Pfizer vaccine is expected to receive full FDA approval early next month — but it remains to be seen if this will change Chandler's stance on the matter.
"I just saw that New York is dropping some heavy mandates on the city of New York City," said Chandler, as transcribed by MMA Junkie. "Basically, they're requiring you to be vaccinated (and) show proof of vaccination for indoor dining, indoor fitness and indoor performances and entertainment. Obviously a UFC card, a UFC fight being thrown at Madison Square Garden is considered indoor entertainment and indoor performance.
"I will not be vaccinated at that point. I don't know how many fighters, if I was to fight on that Nov. 6 card – or whoever is fighting on Nov. 6 at Madison Square Garden — I don't know how many fighters will be vaccinated. I don't really have a tally on who is or isn't.
"It's not that I'm anti-vax. It's not that I don't believe in the vaccine, necessarily. I'm just not going to get the vaccine until it's 100 percent FDA approved. We've had hundreds of clinical trials, just like we had the vaccines that my son has had – measles and chicken pox and all of the vaccines that have been around for 100 years that have been proven. We shall see. I don't know what's going to happen.
"More than anything, the chances of the UFC being able to sell out Madison Square Garden with only people that are vaccinated really cuts down their ability to sell out Madison Square Garden. So I don't really know. I think it calls into question if Madison Square Garden will actually happen, to be honest with you guys. The UFC is brilliant and geniuses at putting things together and putting their fights together. But as I said, I'm not anti-vaccine. I think vaccines are effective. I think it's everybody's choice whether they want to take the vaccine. I won't be vaccinated by Nov. 6, so I won't be able to perform or entertain at Madison Square Garden. So we shall see."
It is interesting to see Chandler state openly that he will not be vaccinated by the November 6 date, leaving little room for a change in his stance on the matter for when — as expected — the Pfizer vaccine is approved by the FDA next month.
And given that FDA approval is directly cited by Chandler as being the reason for his vaccine hesitancy, one wonders if this will be enough for him to change his tune.
Comments
comments